Moderators: John Brennan, DPDISXR4Ti
Level 1

Posts: 65
Joined: Tue May 08, 2018 10:45 am
1975 FORD GRANADA MK1 3.0 AUTO GHIA COUPE On Ebay
https://www.ebay.co.uk/itm/1975-FORD-GR ... 3046229970?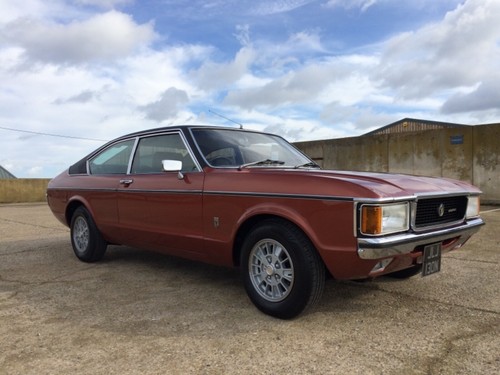 ---
Level 3

Posts: 291
Joined: Mon Jul 15, 2013 7:58 pm
Cool. Surprised a little to see the independent rear end. It's like Fords version of the Lamborghini Jarama or Espada, but with half the cylinders.
You can barbecue it, boil it, broil it, bake it, saute it. There's shrimp kabobs, shrimp creole, shrimp gumbo, pan fried, deep fried, stir fried, pineapple shrimp, lemon shrimp, coconut shrimp, pepper shrimp, shrimp soup, shrimp stew, shrimp salad, shrimp in potatoes, shrimp burger, shrimp sandwich....
---