So I got the new stainless header yesterday, along with the downpipe. Took the downpipe to a muffler shop, said it'll be tight, but it should fit, their estimate for labor was $100. Had a chance to look at the underneath of the car, and wow, what a maze of exhaust tubing, far from being a straight shot to the back. I think it would be a very good candidate for a new universal cat (2.5"), new welded muffler (2.5"), and dual outlets (2.5"), pretty much straight back from the downpipe (with a slight bend to get it down the middle), more on that later.
I'm looking at the stock exhaust manifold, and notice this fitting on the rear of the manifold: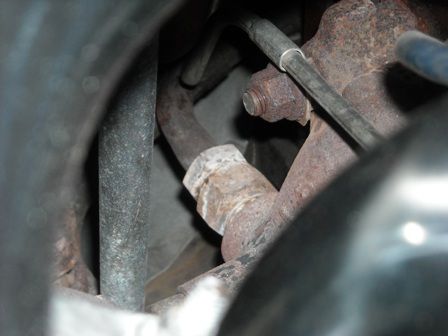 I look at the new header, and there's no fitting on it for anything, just tubes: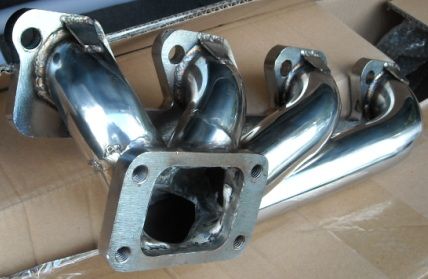 So what does this fitting do on the rear of the stock exhaust manifold? Is it something I need to find a way to hook up with the new exhaust, or do I just trace where it goes and block it off, find another source, or?