Here's the rest of the pics.
Bleeder perfectly located using the '98 - '05 FWD Passat rear caliper and bracket/carrier...
Figuring out my options for the hydraulic line was fun. Ultimately what I decided was to somewhat mimic the factory routing approach. The inner line from the body is the similar-function line from a Lincoln LS. The middle hard-line that goes along the back of the STA is a stock XR line that has been shortened, bent, and re-flared. The line from the caliper is a stock Passat line, but it is only found on the '98 & '99 FWD Passat. Starting in 2000, the line changed to a single combination flex/hard line that is much longer.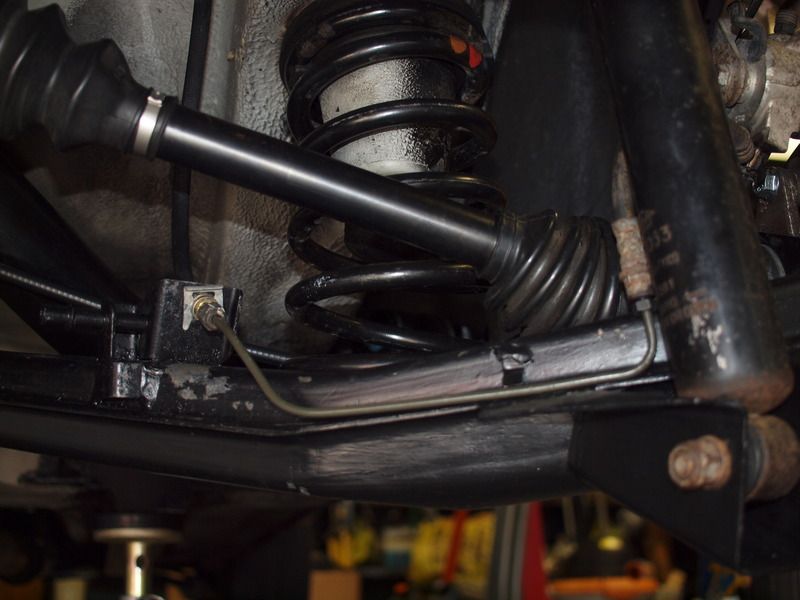 Clears a 16" wheel, but not with much space. I actually had to whiz off the loop at the end of the cable since it was contacting the inside of the wheel. This is only the case because you don't actually use the loop at the end of the cable to actuate the e-brake so it sticks out beyond the lever on the caliper.