Yeah, it's the ATP piece. Although crowded, you can sort of see how much further it'd push back the entrance to the exhaust... that plus another v-band flange is a non-starter for a stock location turbo: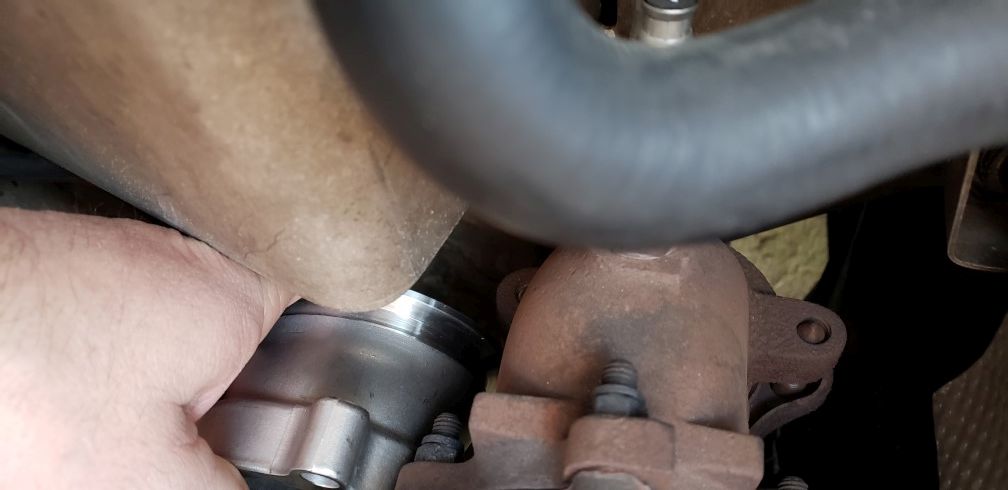 I agree (I mean, who wouldn't?) with your points about your elbow vs Stinger's - the initial 2.25" restriction theirs has. Problem for me is that I am going to try and get this past smog, and you get around that restriction by welding new pipe to the 5-bolt flange. I am pretty certain that weld would attract attention I don't want. If it was a PERFECT weld that could be disguised with powdercoating I'd probably take the risk.
Out of curiosity, have you ever considered basing your elbow off a prefab flange rather than salvaging them from stock elbows?
Like:
https://www.atpturbo.com/mm5/merchant.m ... _Code=FLDP
With:
https://www.atpturbo.com/mm5/merchant.m ... _Code=FLDP