I finally have my MMI from the work comp doc(had back surgery to slice a bulging disc in Feb), and have started working on my XR again. The ultimate goal is getting her pretty again, and reliable enough to resume DD service. At least until I die, or the smog nazis ban ICEs completely
While I wait for funds to finish getting the parts for a T-5 swap(thank you Ghost for the trans and 97% of the rest of the bits I need) I thought I'd start looking at curing the XRs cancer: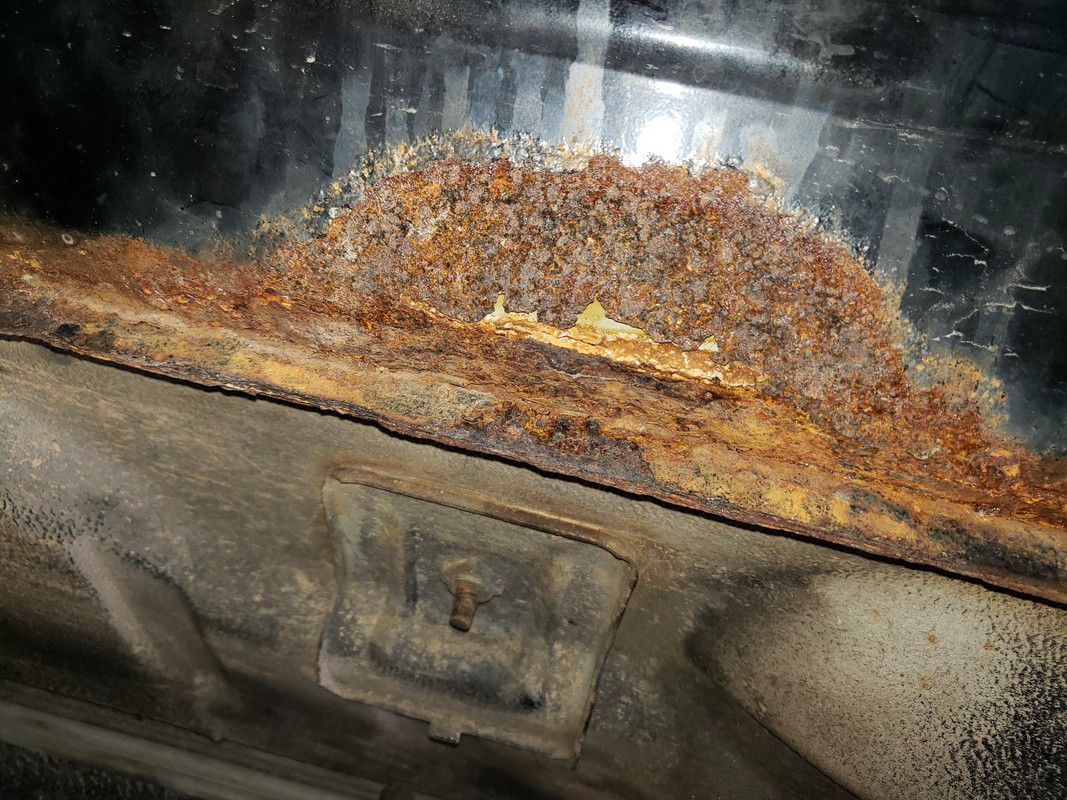 I have 2 spots like this on drivers side. Shouldn't be too bad to cut out the rusty bits, and then weld a patch panel in place. This is under the plastic rocker so if I don't get it perfect, I'll never see it, and neither will anyone else.
The areas of real concern are the pinch welds: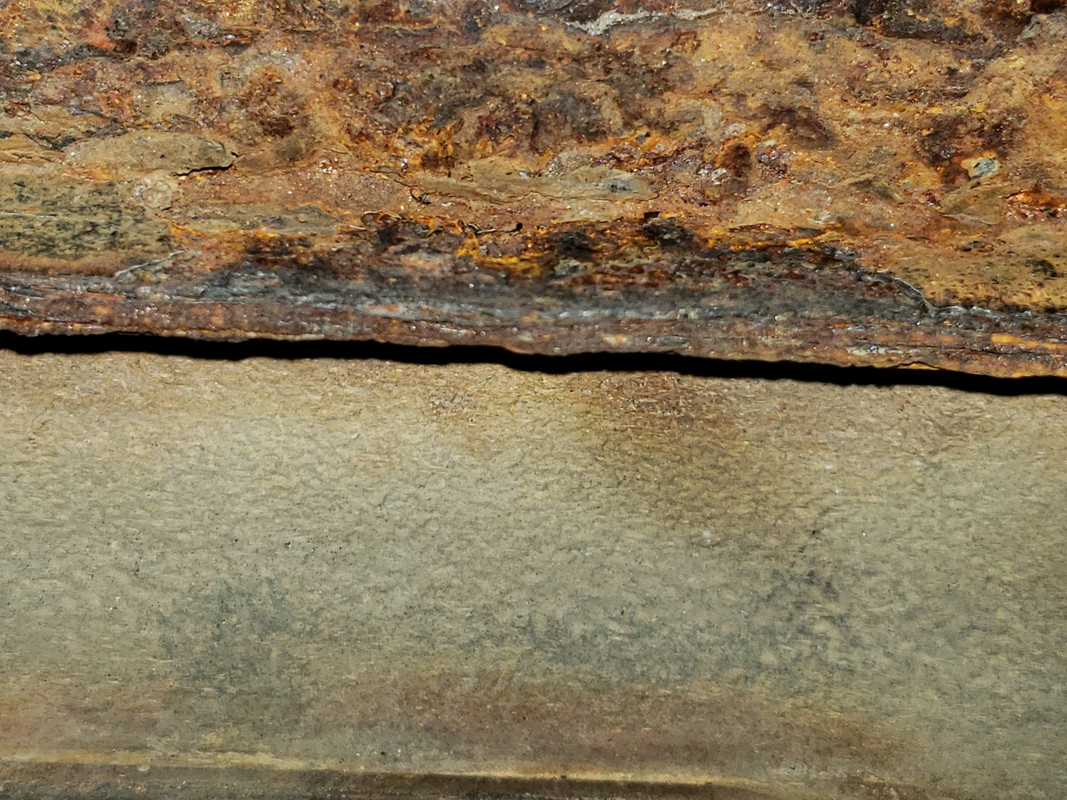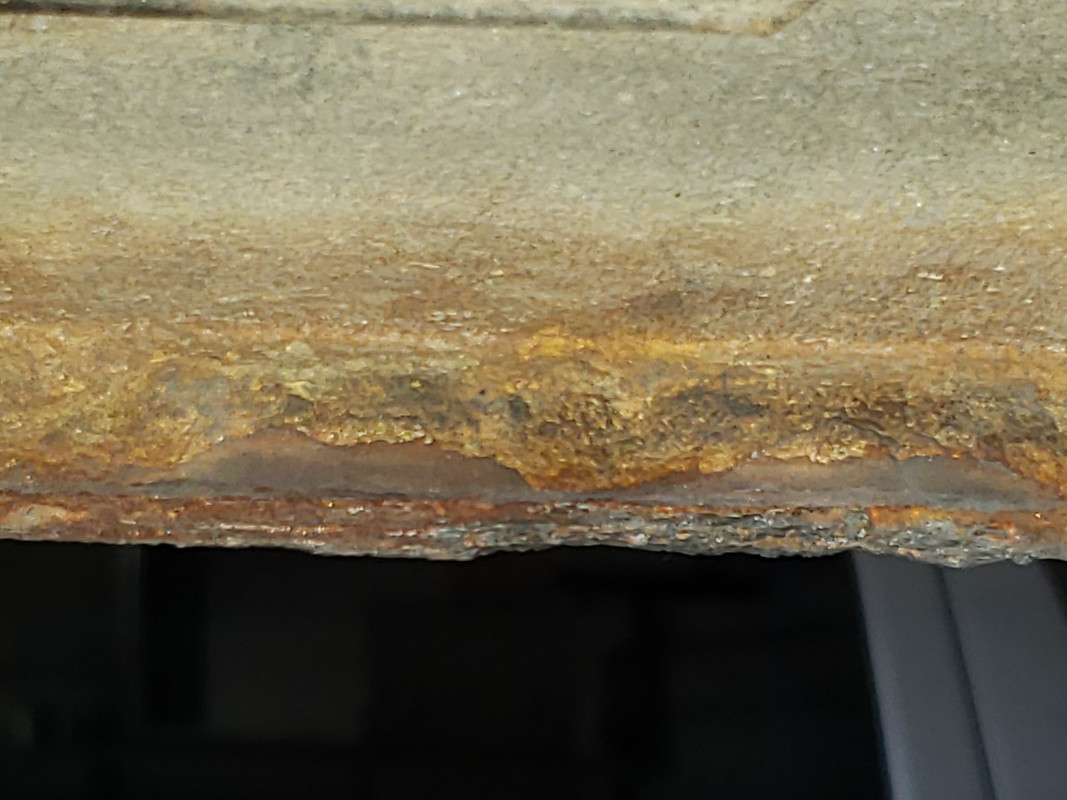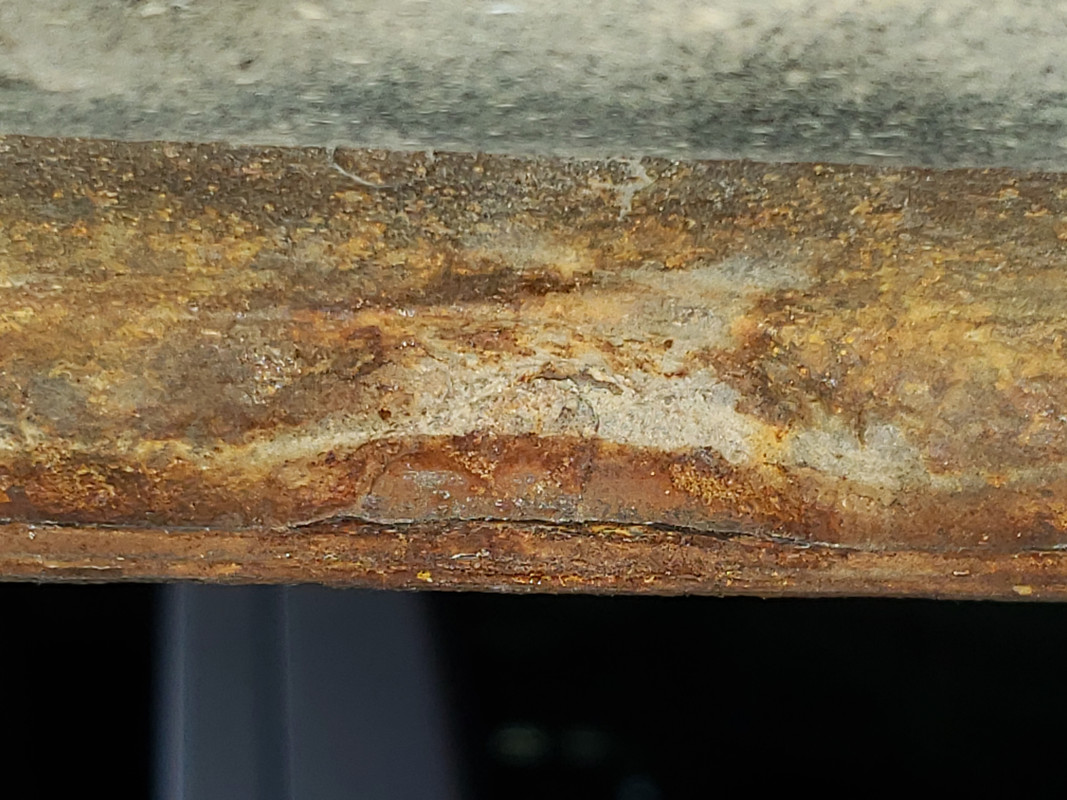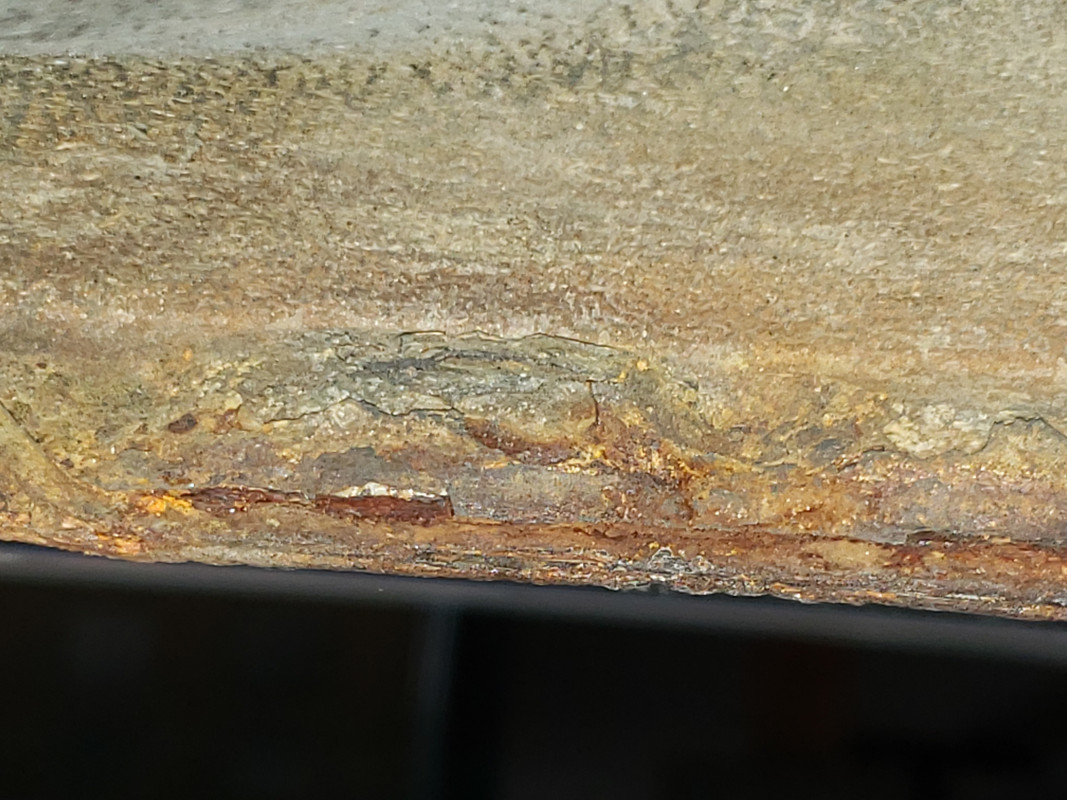 The big question here is, how many layers can I remove before I risk compromising the integrity of the welds here? My thought is as long as I can get down to some good bare steel I can stitch or seam weld this area. If I do seam/stitch weld it where are the best places to put the floor stands under the car, and does it matter if I have the car level on the stands? Our garage floor here has a really noticeable slope to it for getting water out, that drips off the cars. The passenger side is no where near this bad.
drivers door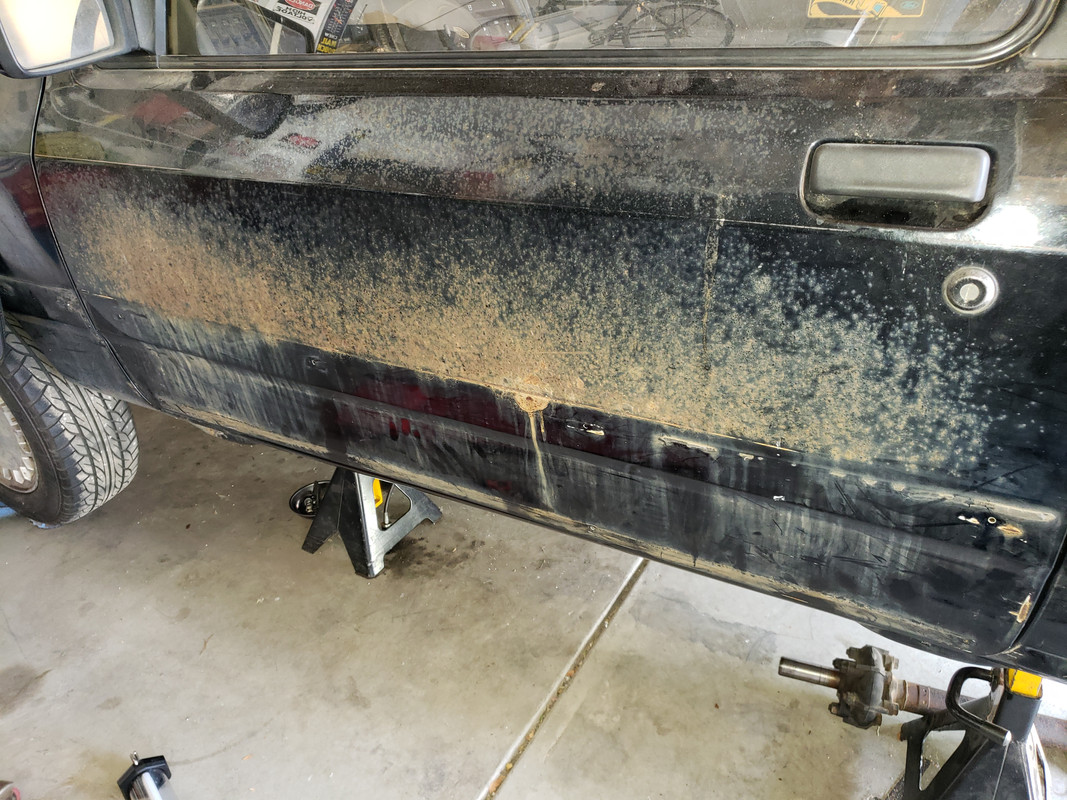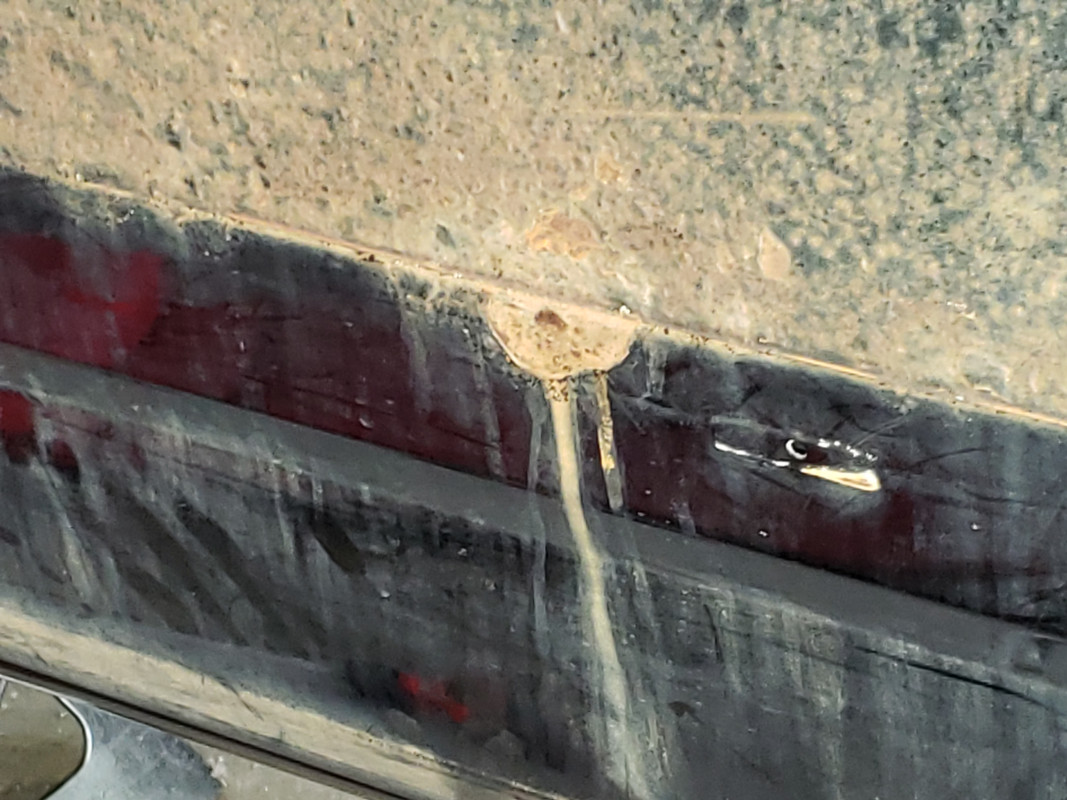 Much worse than passenger side, but at least there aren't huge holes to patch. I have a set of fiberglass cossie arches that I was planning on installing. However I think that the paint is gonna be quite pricey, and I have no idea how much a body guy is gonna charge me to weld the cladding holes over, and smooth it out perfect like. Does anyone who has installed cossie arches remember how much they paid for welding over the cladding holes and smoothing it over?
Passenger door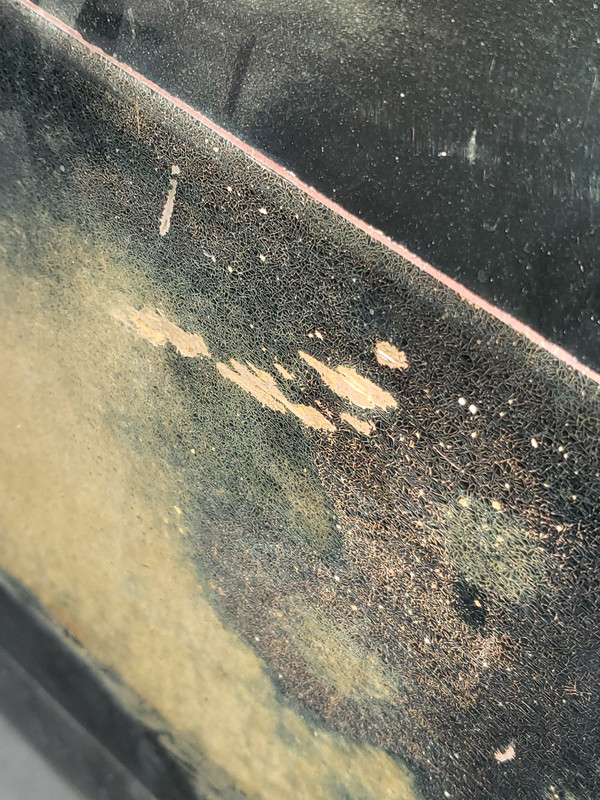 I think, a lawn tractor threw some rocks at it back in late summer 05. I know it wasn't like this before I took her to carlisle that year. This needs to be hammered out, and brought back to nice and smooth, no bondo. Maybe I should find some other doors with less, damage? I already have to go and get a fender for the drivers side, as when I tried pulling the dent out that it has, I just made it way worse for trying to repair, and I don't think it can be fixed without bondo.
I also have a few areas under the arches(no surprise) that have the rust bubbling up from under the paint. Once I get it to bare steel, how best to build it back up(without bondo) before paint? The car is black from the factory, and I plan to pay a pro to respray it, and touch up the areas of body work that were too difficult for me to make perfect. I know black is the hardest color to get right, as it shows every last imperfection in the body work.
The odyssey begins again...