I haven't had the stock radio in a long time. Back in 03-04 I installed an Alpine CD player(remember cartin around $200-400 worth of cds in the car cuz you never knew what ya wanted to listen to
). This thing was "pretty advanced" for its time. It had the option of buying an extra cable that allowed you to connect an external cd changer, or "other" source. On one end is the proprietary connector for the head unit, and the other is standard female RCA. At that point in my life I had this Motorola flip phone that would hold up to an 8gb micro sd card for tunes, and a cable to connect the head phone out to the RCA in on the head unit. That install was always a little cludgey, and now that most cell phones are getting rid of the head phone jack we have a new solution, at least until I get a bluetooth headunit...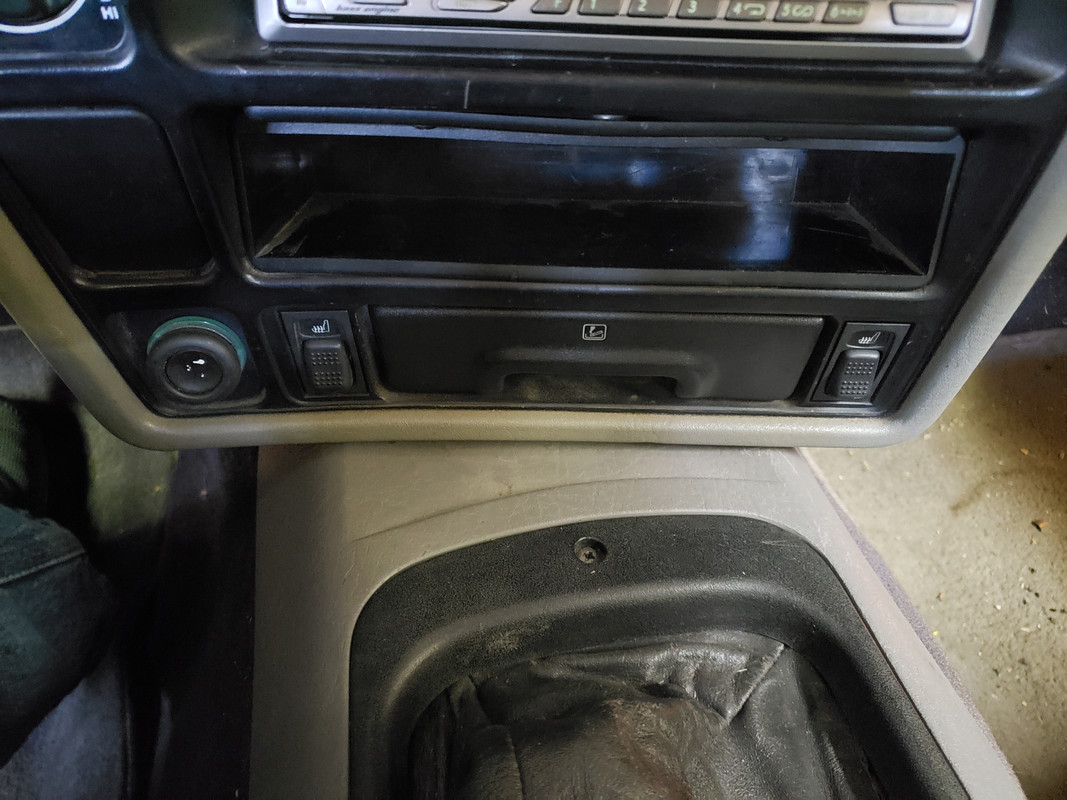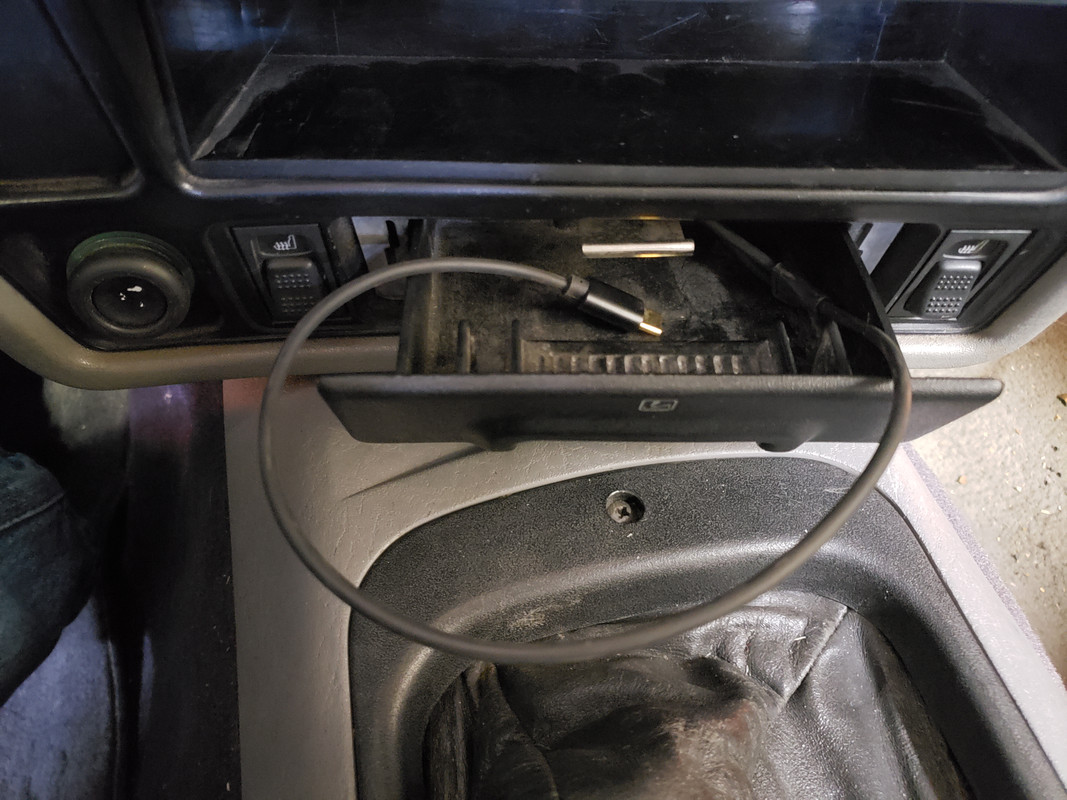 As you can see I took out the cassette holders and turned it into a cubbyhole(cubbyhole has been there since the CD player went in). Then, I fed the new wire thru the top of the ash tray near the light for it. Close the ashtray(1st pic) looks stock except the radio. open the ashtray and instant MP3 connection for any USB C enabled device. Ashtray has a use now, since I don't smoke. If I wanted to, my phone SGN9, can be propped up on the ashtray, and the ashtray closed onto it in such a way as to hold the screen visible, at least until it shakes far enough open to have phone slide out. I'm thinking about getting someone with a 3D printer to make me a more solid retractable stand the folds into the ashtray. Depends on what I'm able to do in the stock location for a radio with a touch screen, or not. I have a tripminder where the old clock went, and if I keep the tripminder I can't put a double DIN head unit there.