Weekend report
Friday: We drove up to NHMS with the car in tow: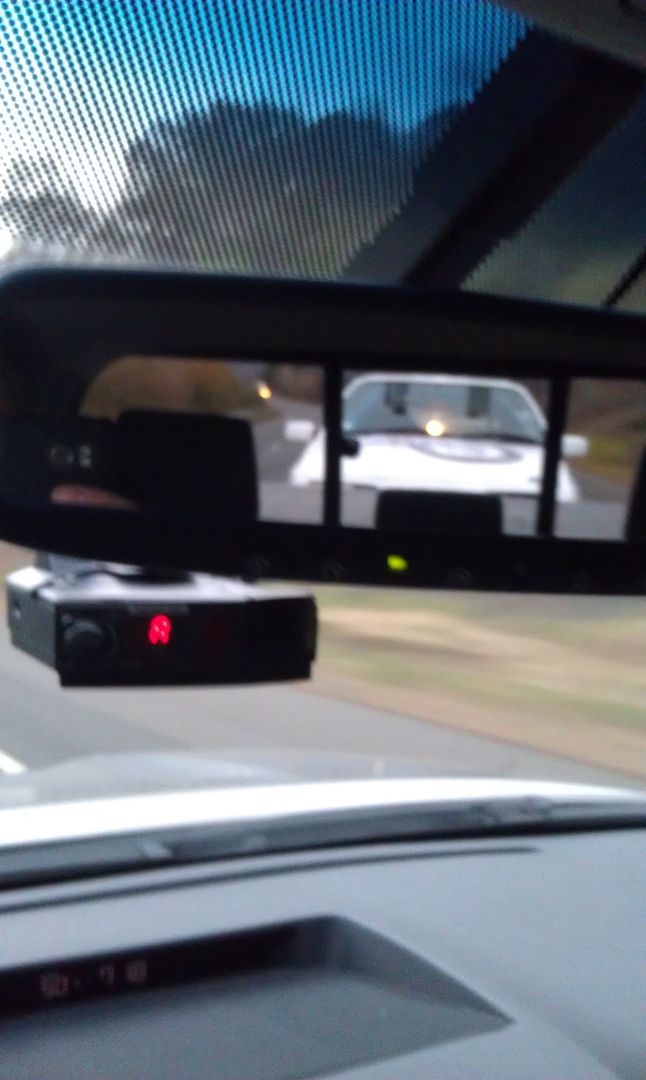 we left NJ at 3am, and arrived at our rented garage at New Hampshire motor speedway at 10am.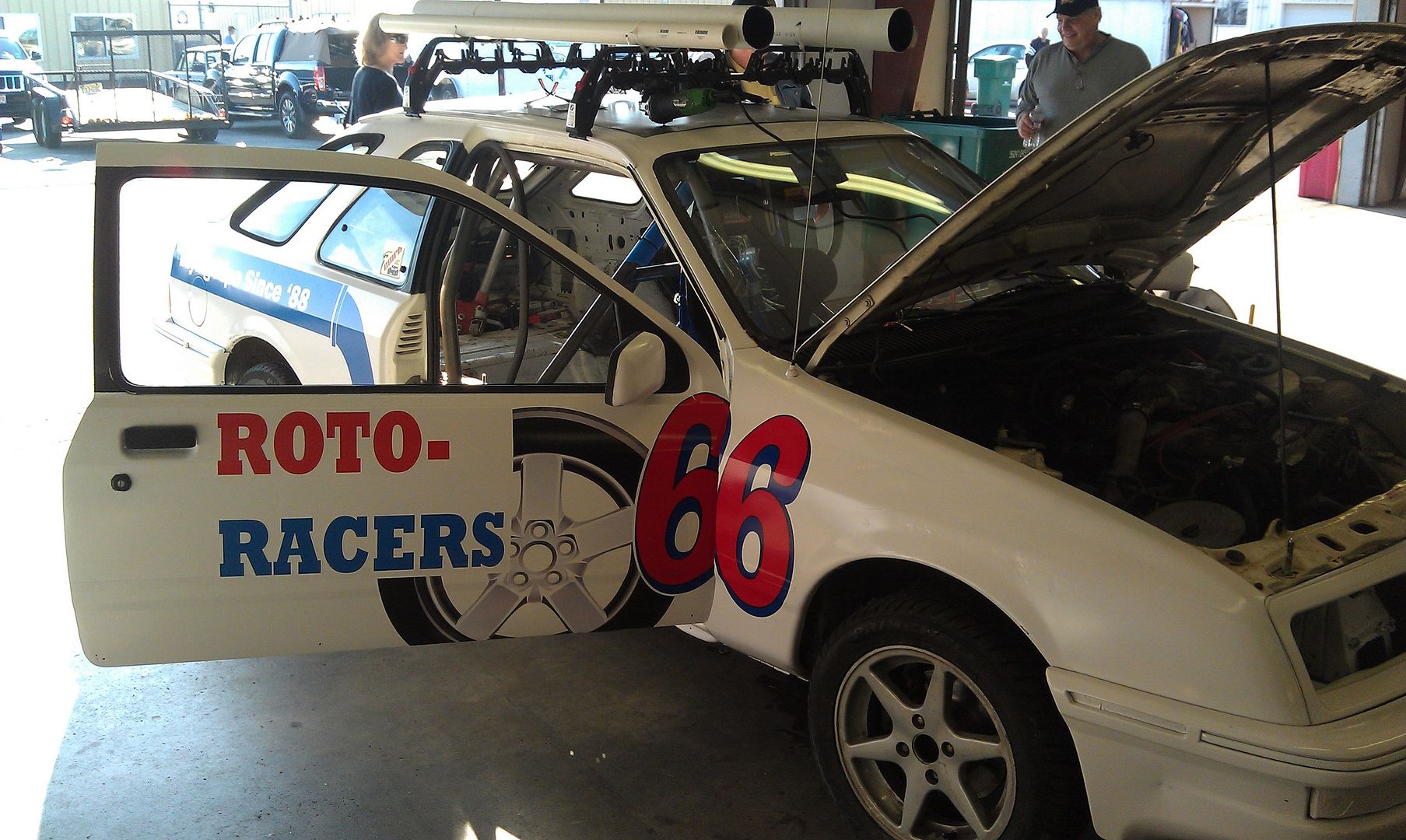 Upon arrival, we decided it was time to finish the welding on the cage before tech inspection, lol
After 4 additional hours of work, we failed. The floors were so rusty that they didnt trust our front spreader plates. We offered to jack the car up so he could inspect underneath, he responded "I don't think this car will survive being jacked up."
So we cut some plate, and tied the cage front tubes into the a-pillars and door frames. After this, we flew through re-inspection. When we went through BS inspection, the judges looked under the hood and found a completely stock, non-intercooled, motor, they didn't even bother inspecting the rest of the car. We got Class B with 1 BS penalty lap. I think the only reason we got the lap we because we were new and didn't bring a bribe.
Friday night was a haze of beer and talking cars with every team around. I don't remember much.
Saturday:
morning:
After the drivers meeting I was the first drive out on the track.
All I can say is, holy %@#$. Nothing can prepare you for the madness that occurs when 122 $500 crap cans get a green flag on a 1.6 mile road course. I was completely overwhelmed at first. We started with quick 45 minutes driving stints, because we didn't want anyone to get shorted. WE weren't sure how long the car would last, so we babied it, shifting a 4000rpm. We also realized that our car was still making 15psi of boost. After about 4 hours, we brought the car into the garage to check it over. We also corrected the vac lines to bypass the turbo control solenoid, and limit us to 10 psi. So far the car had not given us any problems, so I headed back out on the track for my second stint. The second time on the track was much easier. Going out there know what to expect took off alot of the pressure, and having the boost limited meant I could concentrate more on driving and less on babying the car. My lap time dropped by about 5-10 seconds. I got more confident. and then promptly spun in turn one-b. At hour six, day one ended. The merkur had performed beautifully, and all we had to do at the end of the day was check the fluids in the car, and proceed with beer drinking.
down the front straight:
Saturday night festivities:
jack-off competition: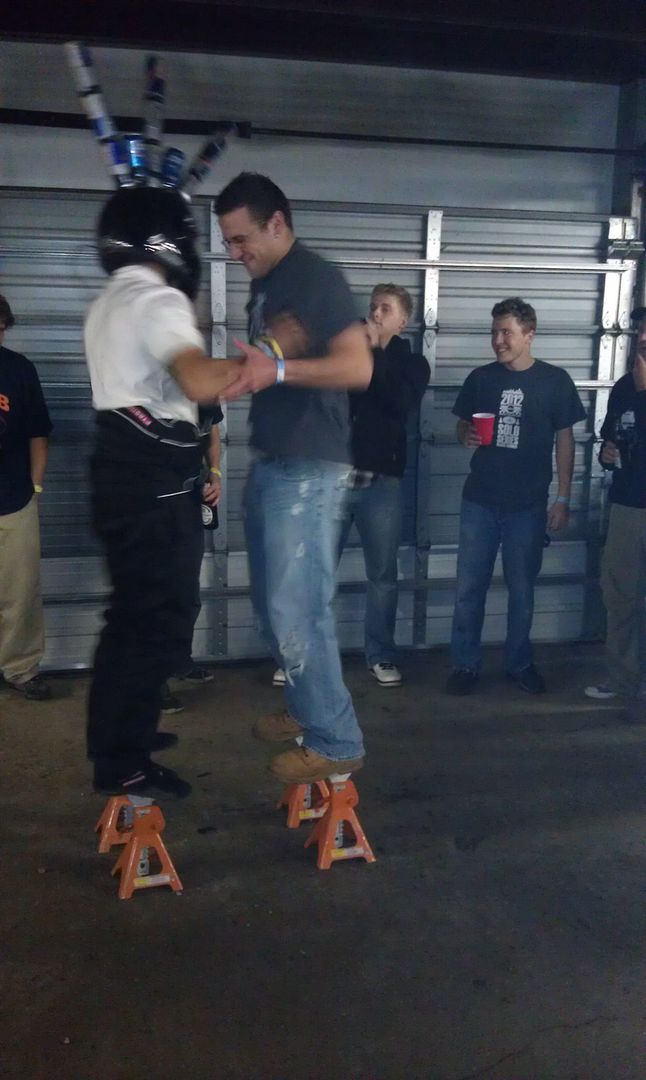 and setting up camp: lol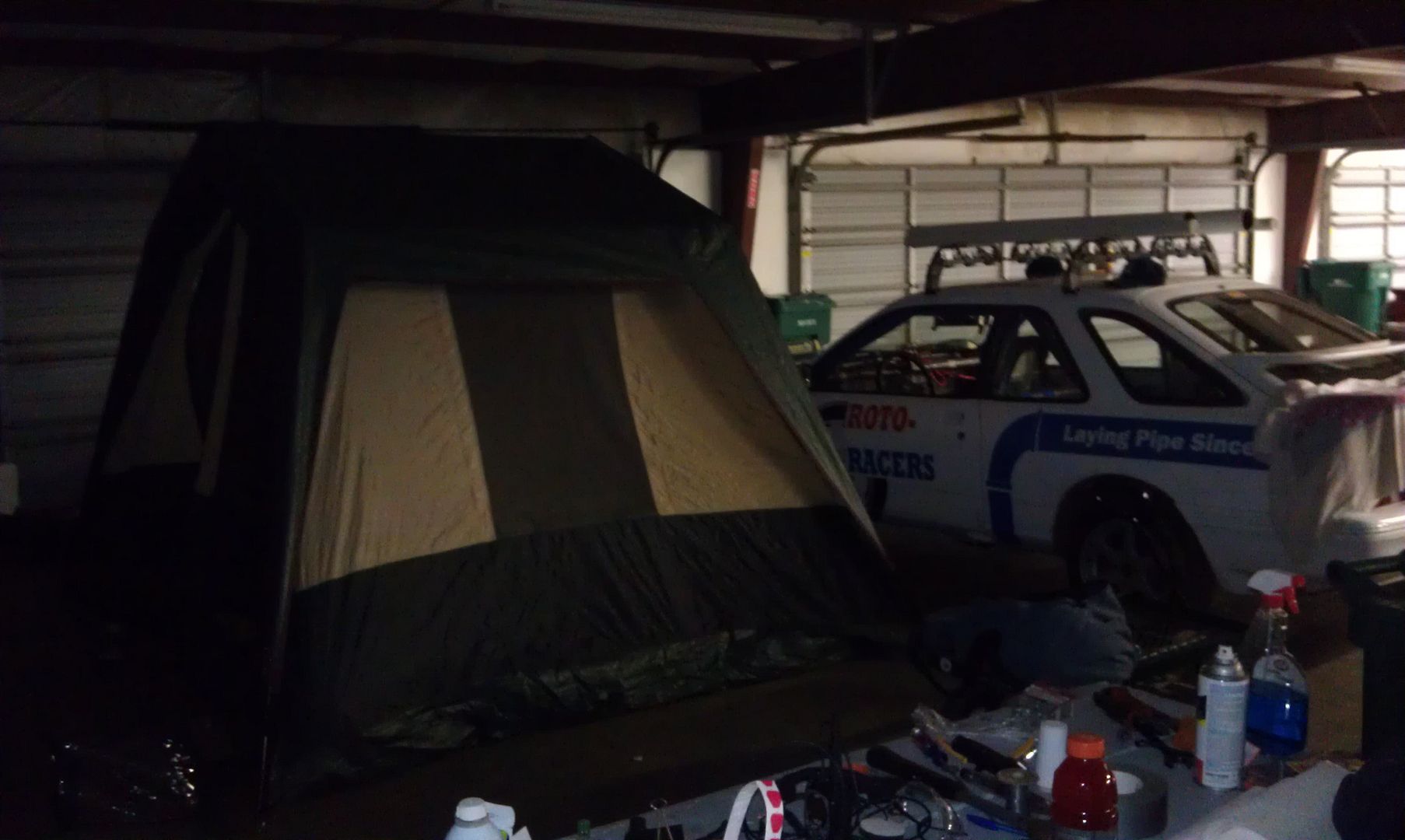 Sunday:
Again the Merk fired right up, and we hit the track for day 2.
turn one:
the bowl:
to be continued...