Hey all, sorry I've been away for a while. Been a bit busy with non car related stuff. Anyway, this weekend I've had a chance to do some work on my GM LSD, and have some pics to go along with it. It's not complete yet, as I will have to have some spacers machined in order to get it to fit right in the XR's differential housing, and I also have to have the diameter of the stub axles turned down in order to fit (not the splined portion, obviously). I'll explain both of these in better detail at a later date. BTW, in case anyone was wondering, I got the GM carrier from a friend, and he remembers getting it from a 1986 Trans Am, but there is always a posibility that his recollection is incorrect.
Comparison of the carriers (XR open differential left, GM LSD right). You might notice that the GM axle hole is ever so slightly smaller than the XR's, this the reason that I will have to have the stub axles turned down: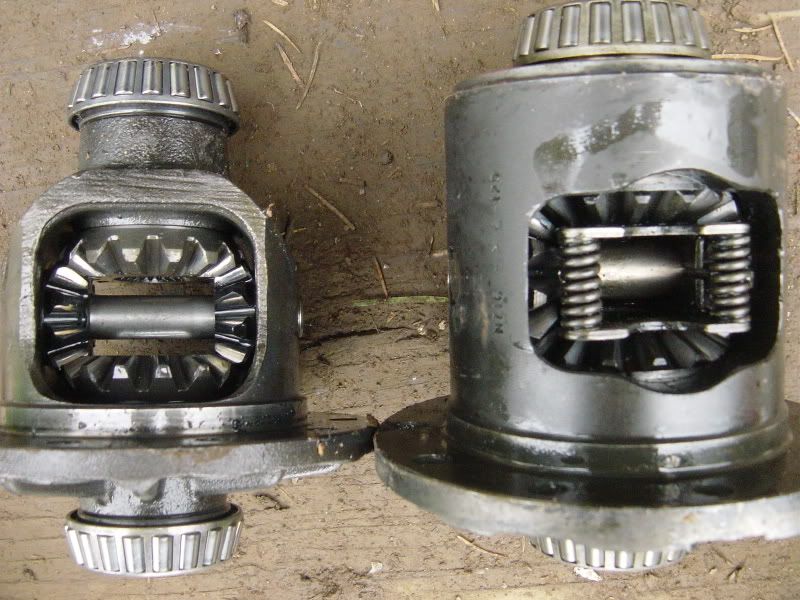 Here are pics of all the markings found on the GM carrier... not sure if any of these are significant to anybody: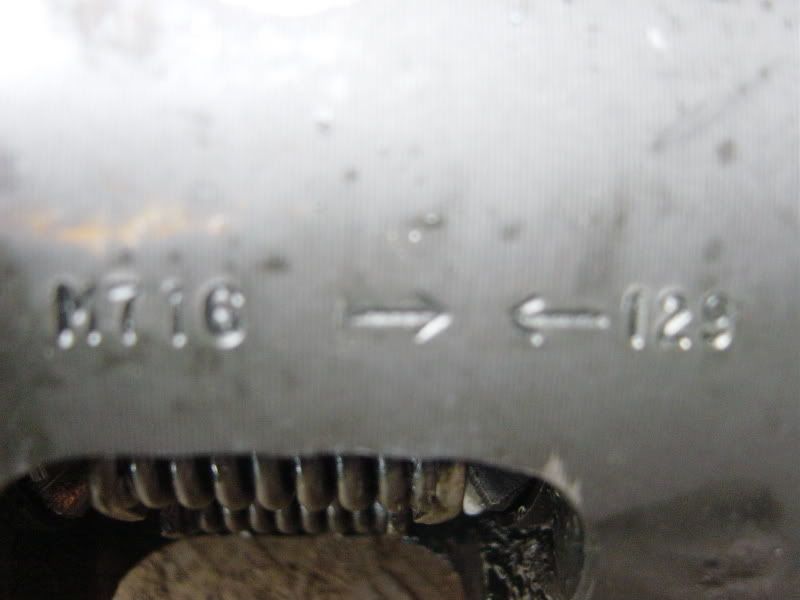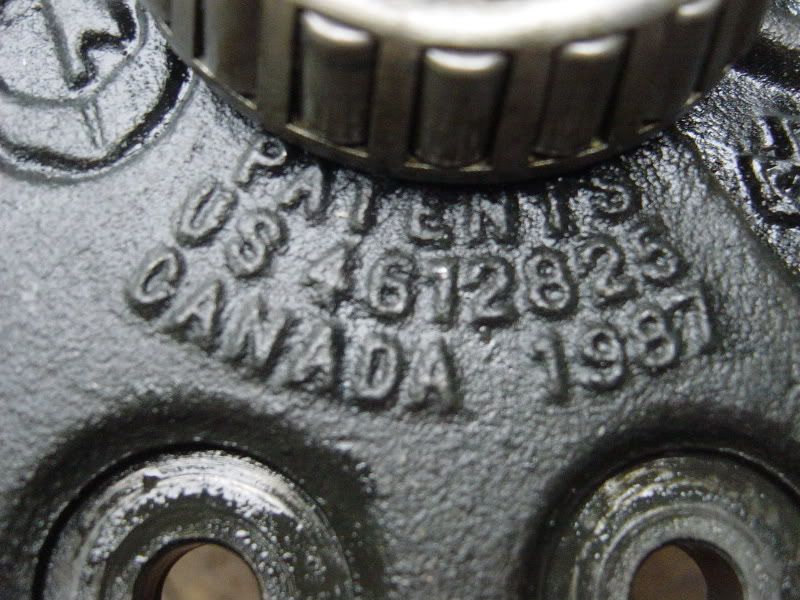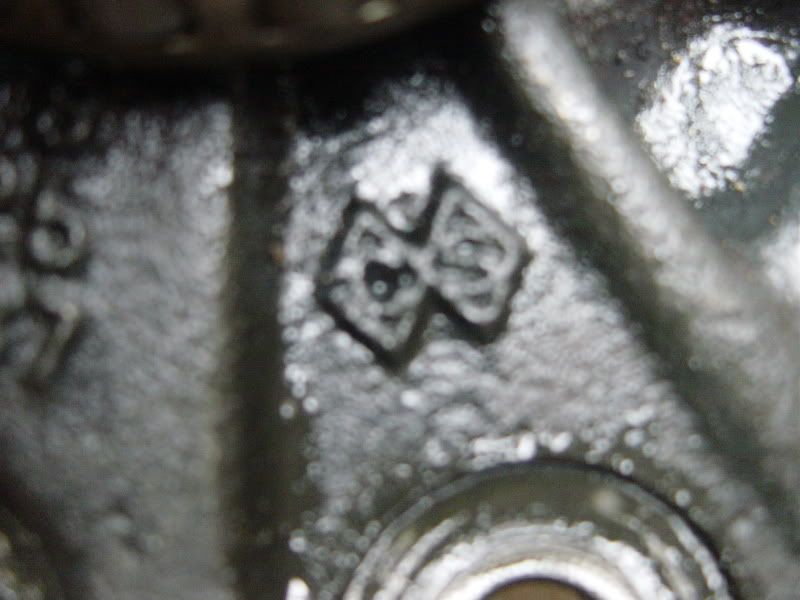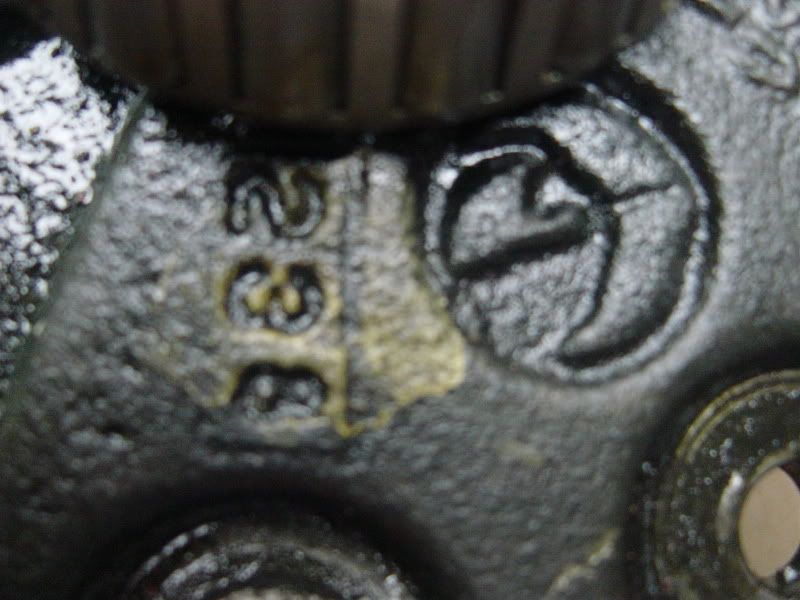 Comparison of the ring gears (XR left, GM right). As you can see, both are 7.5" (I have heard rumors of some GM rings being 7.65"):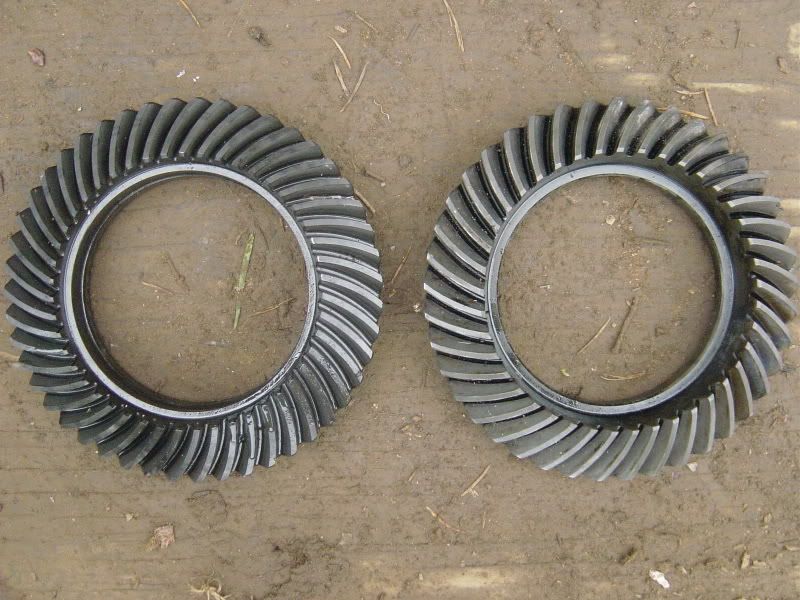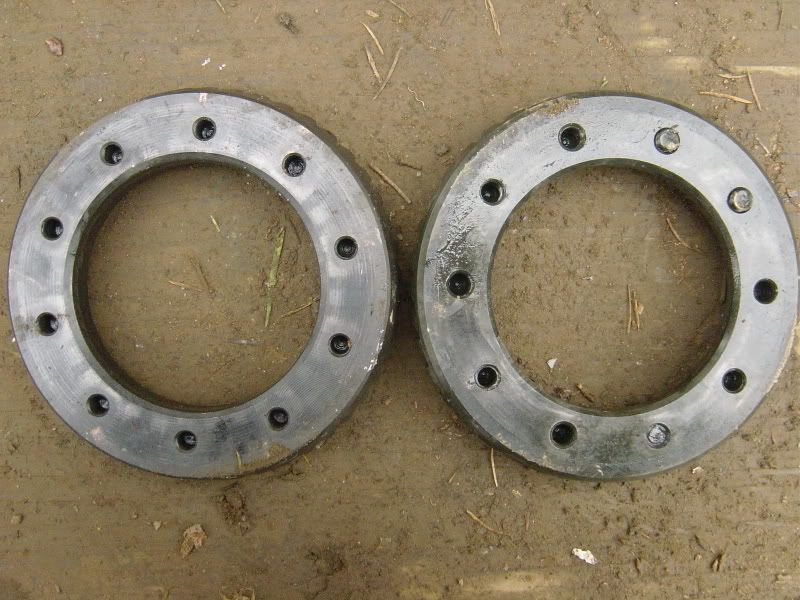 The only markings located on the GM ring gear... not sure if these are significant to anybody either.....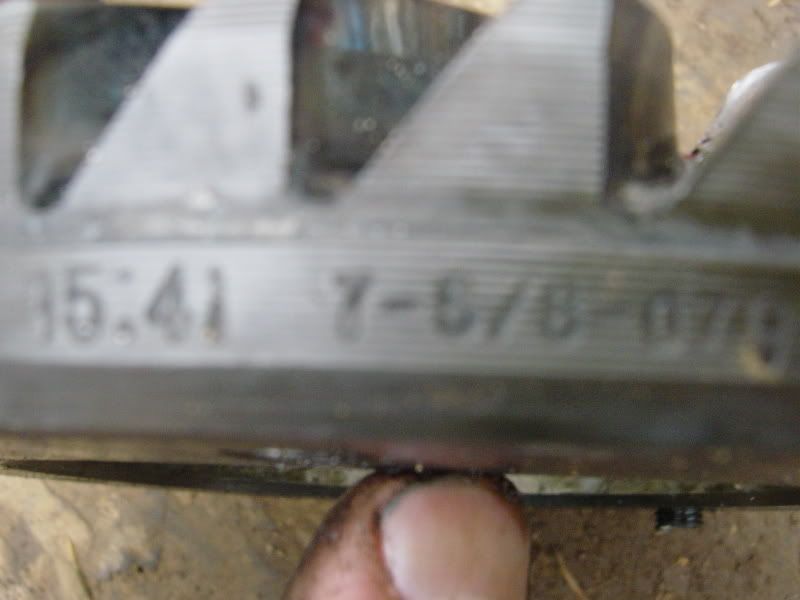 Look, no modification is required to bolt the XR ring gear to this GM carrier!!! The holes line up perfectly!!!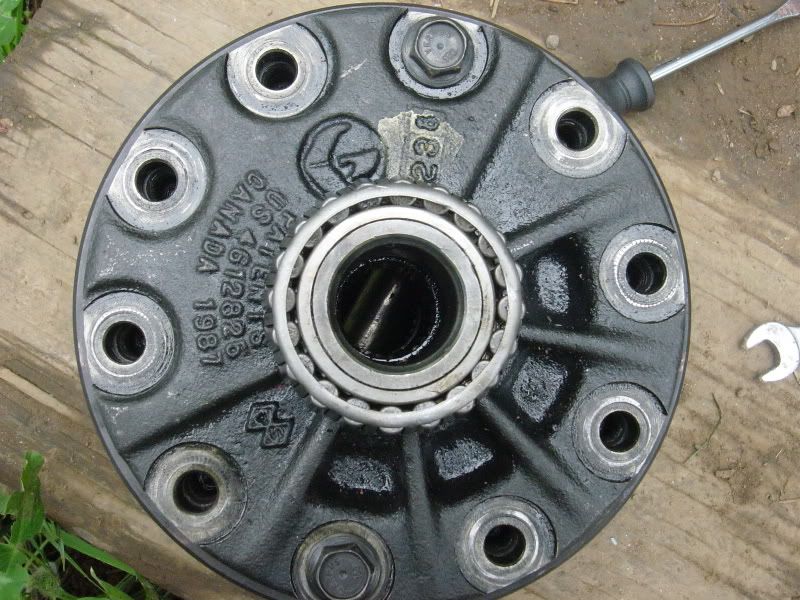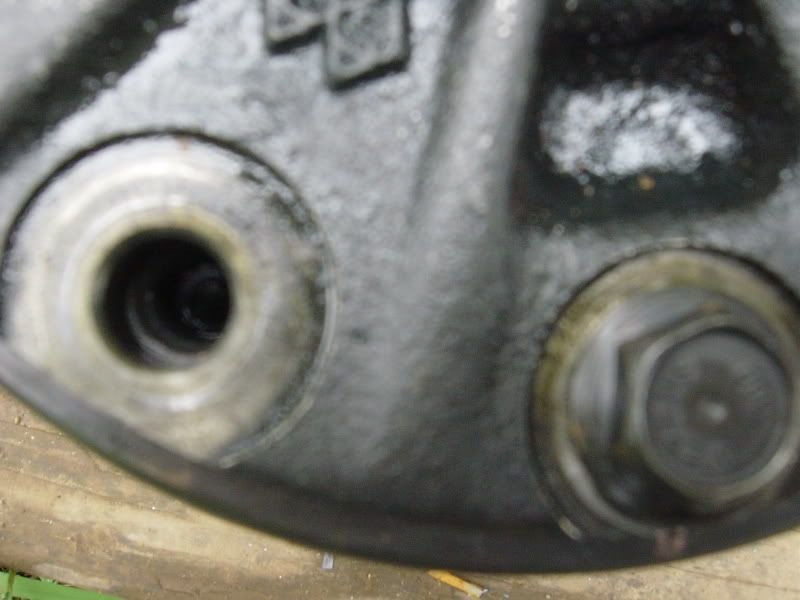 Shot of the carrier with the passenger side bearing race removed, which is required (in addition to grinding) to get the carrier into the XR's pumpkin. Due to the extra size of the LSD carrier it's impossible to turn it at the correct angle inside of the case in order to get it installed, so clearance must be made. I never understood the need for grinding until I attempted to install it 1st hand.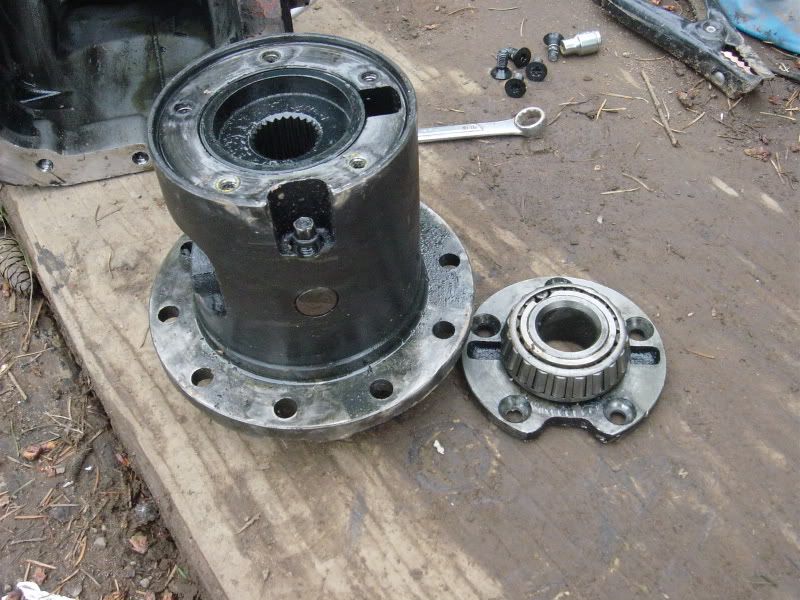 I don't have all the answers yet, as I am still gathering information and figuring out what I need to do to complete the project. It all lies within the spacers (might need one under the bearing race
and
under the ring gear also, but have not yet determined) and the stub axle machine work.