Decided to centralize my car progress with photos that might be of interest to someone somewhere. I got my XR maybe 4 years and I'm just now starting to get into engine mods. I'm easily distracted between my 4 ladies: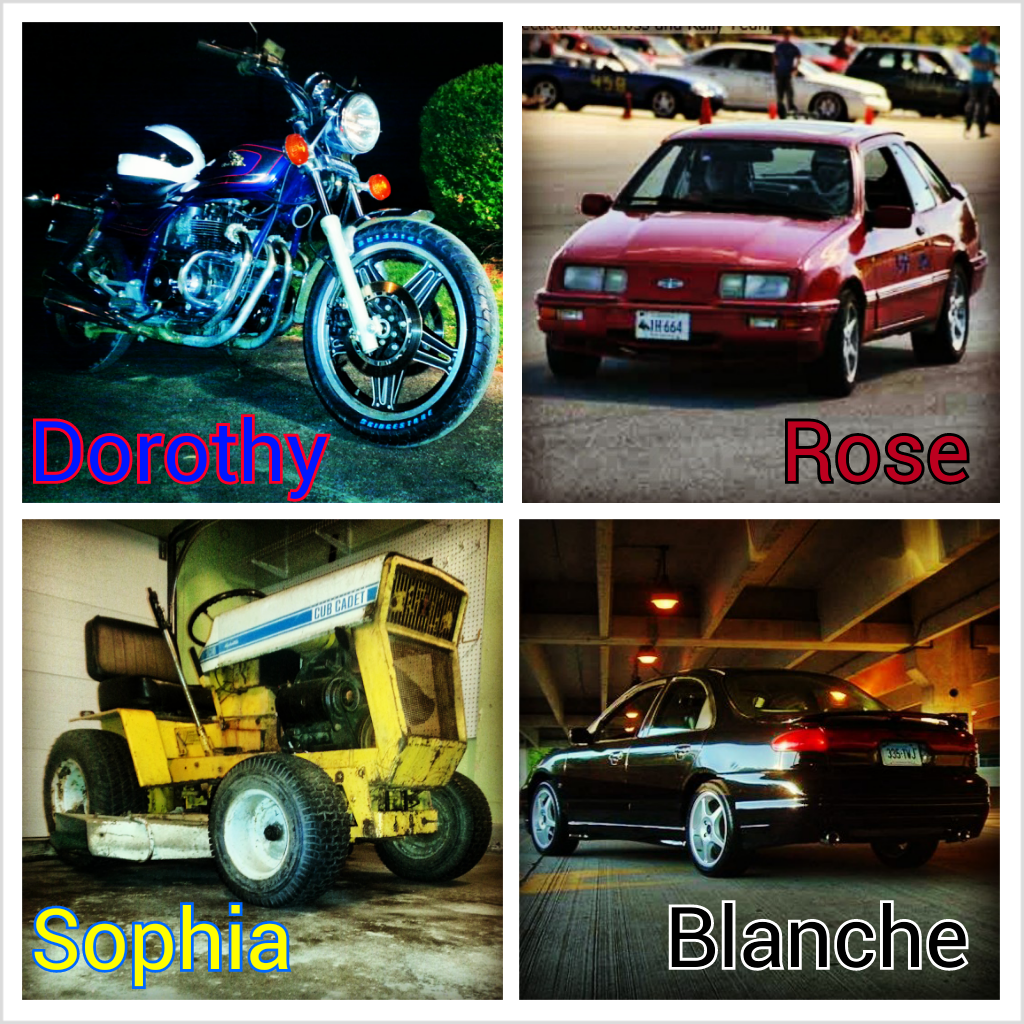 Bought the car as a C3 automatic with ill fitting rims and tires:
XR Ownership started off as expected: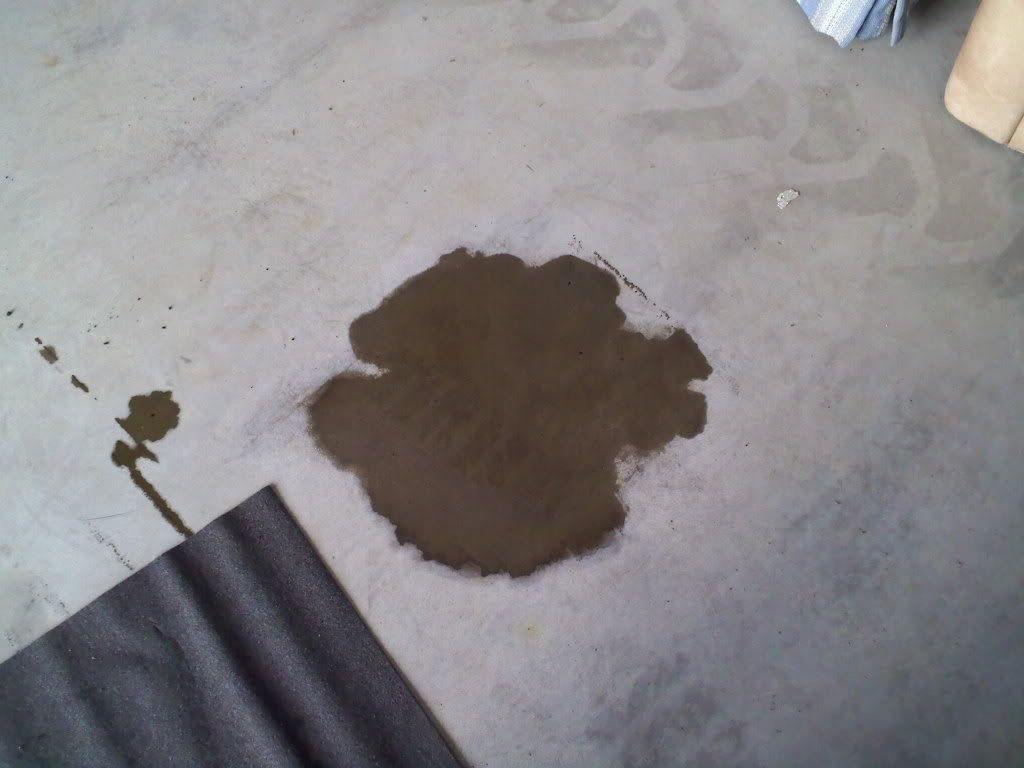 Failed emissions several times, dipstick from the C3 broke off and working out of a storage unit sucked so it was time for a T5 and some help: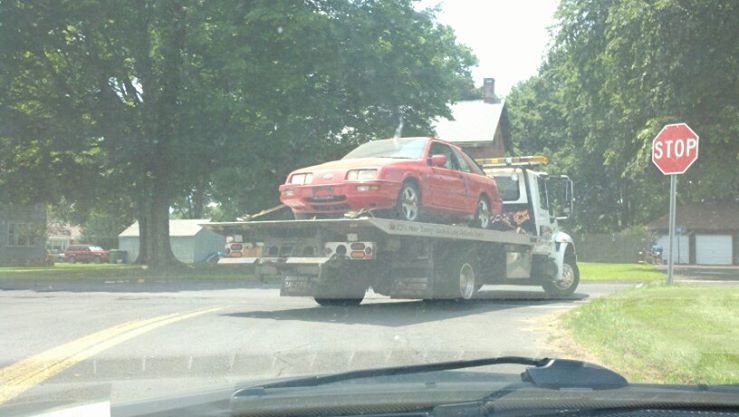 I found that I had a gutted cat in my Modern Performance exhaust so a custom 3" went in with this magnaflow cat and an autozone special Thrush exhaust:
Jeff Labonte basically did my 4cyl T5 install(and alot of other work) for me.
Galaxie1 Trans Mount
PyroPete 4puck clutch
DG clutch quadrant
rick thompson clevis adapter
early style narrow pedals
T9 Driveshaft with T5 yoke
Pro 5.0 shifter with Steeda Lever to set the knob back a bit
I don't think I like the early style pedals. The brake pedal goes deep passed the gas pedal and my foot gets a little jammed up sometimes transitioning over. I think eventually I'll switch to a hydraulic setup. The clutch pedal sits really high and I have to lift my knee up towards my body(which hits the steering wheel) to press it where I'd rather be able to just pivot on my heel. When I get in my Contour I almost put my foot through the floor from my body getting used to the heavy T5.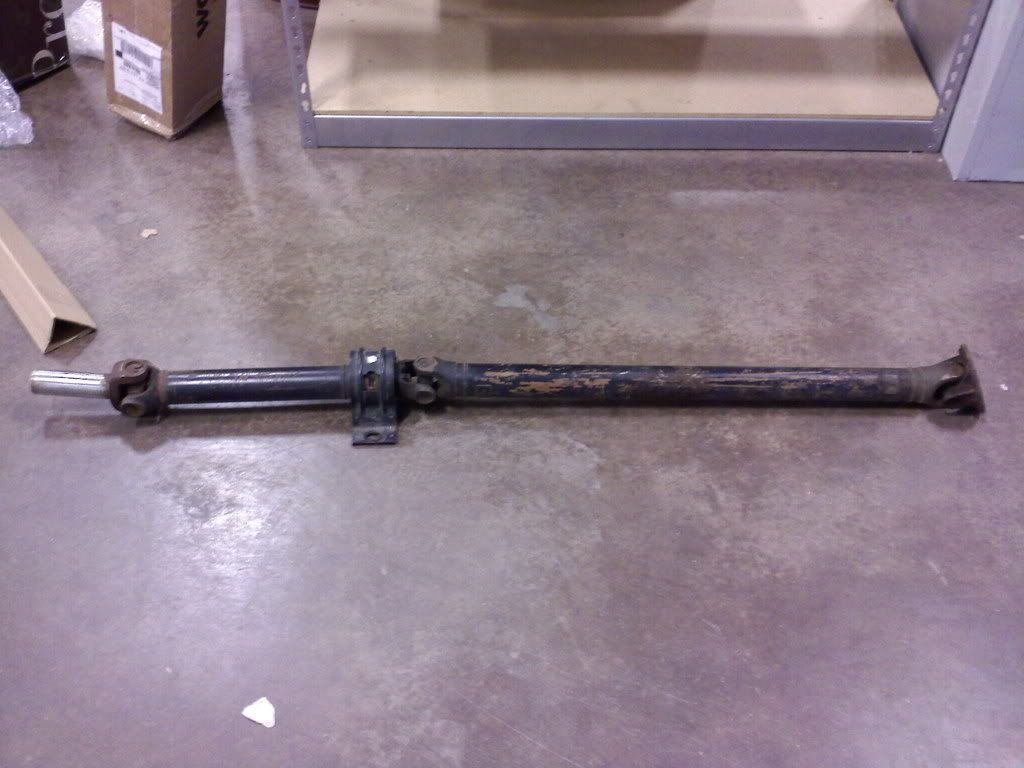 Had some clearance issues with the clutch clevis: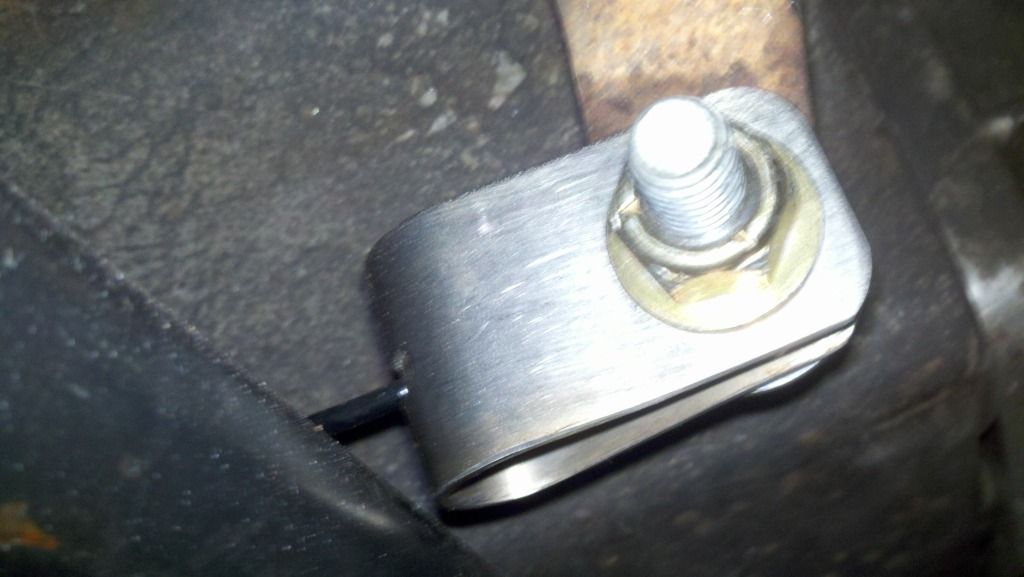 Installed the larger front Scorpio bar that points the other way as a solution: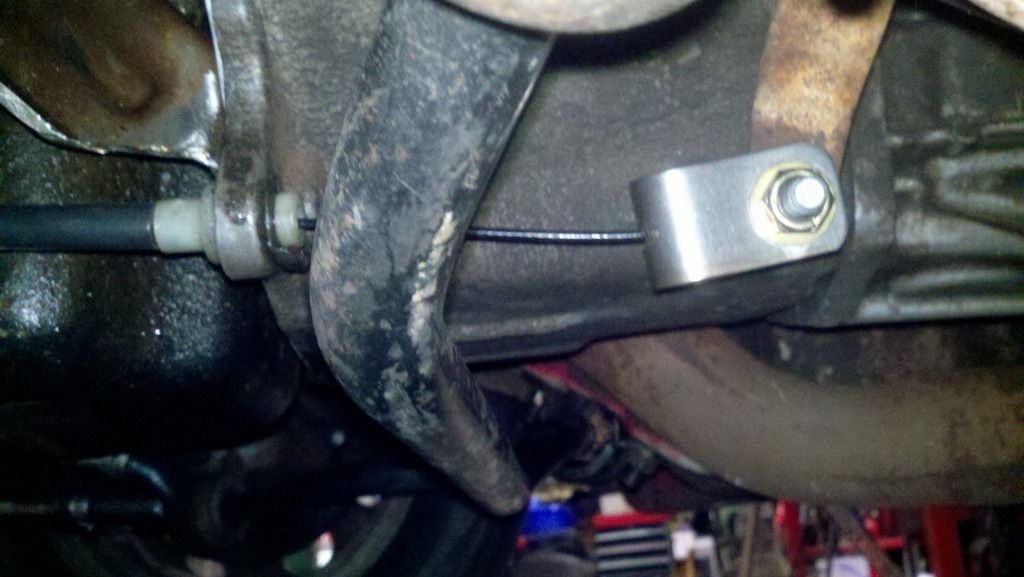 Finally passed emissions, installed mc2racing koni coilovers with 350inlb springs up front to compliment the full poly bushing set that the car came with. Picked up a set of Borbet Type C 16x7.5" et35 from Jeff and mounted a set of 225/45's in the rear and went to autox asap. Bone stock rear suspension made for a very squirrelly car.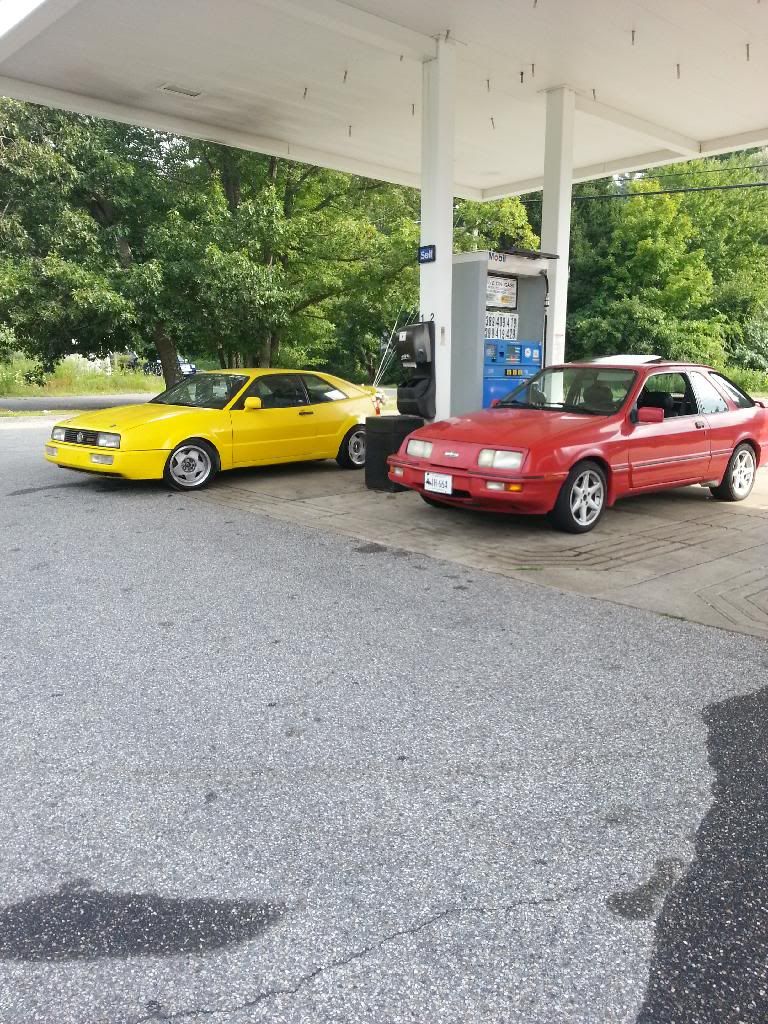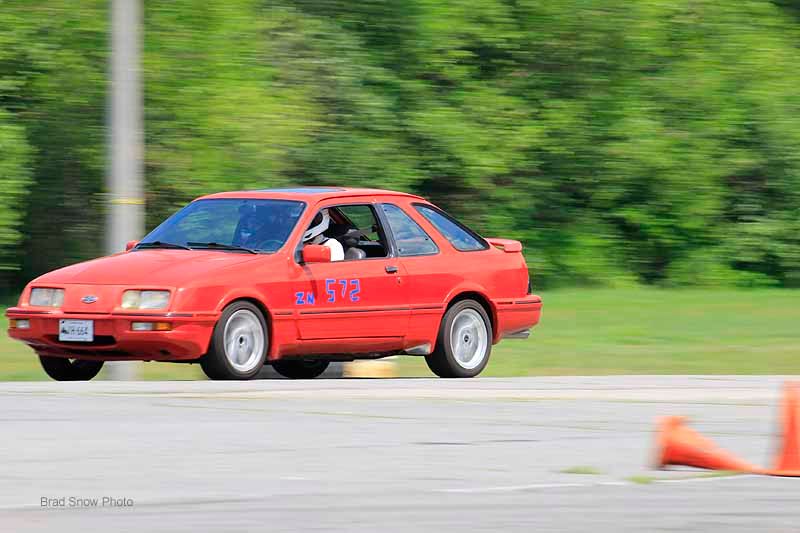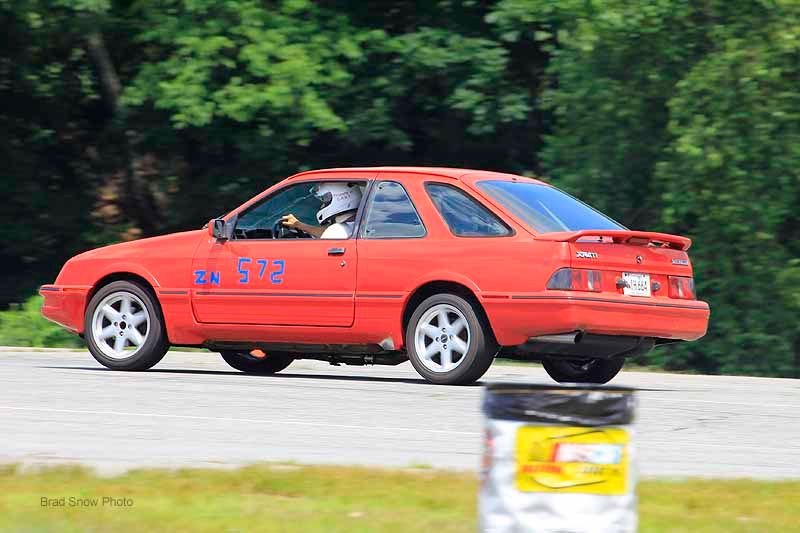 Maybe a little over a year ago I finally installed koni rear shocks,650inlb rear springs, a 16mmm cossie bar with poly bushings, mc2racing nylon steering rack bushings(on my second reman'd steering rack from autozone within a year). Car sits nice and feels so much more solid now, obviously.
Still finding little Easter Eggs in my car: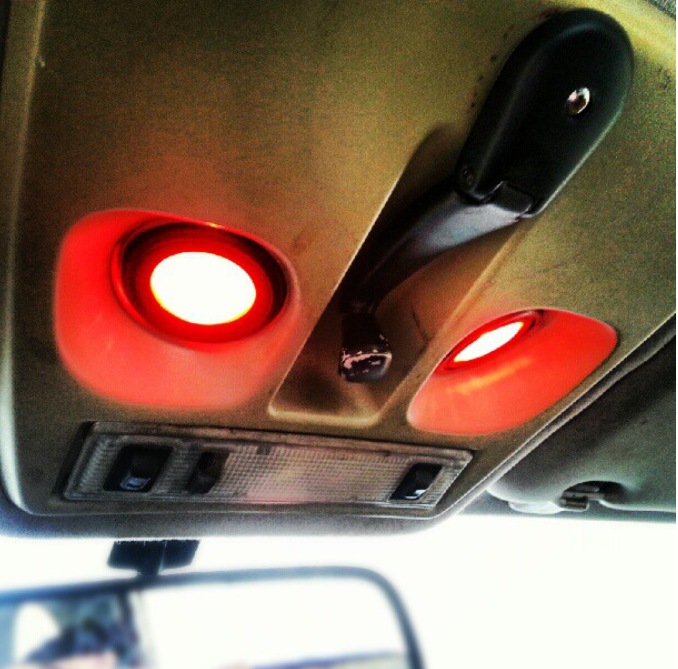 I also still find the clutch to not be very easily slippable which I'm getting used to/better at. Car shakes violently If I try and one time I did this, oops: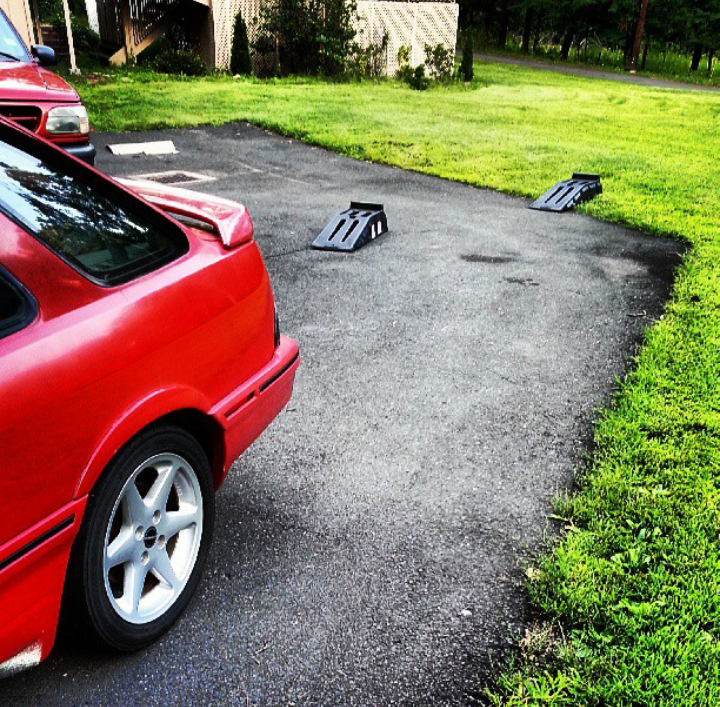 Finally getting to more recent times, test fitting 225/45/16 up front on my Borbets but I ended up buying 215/45/16 Kumho Ecsta XS's: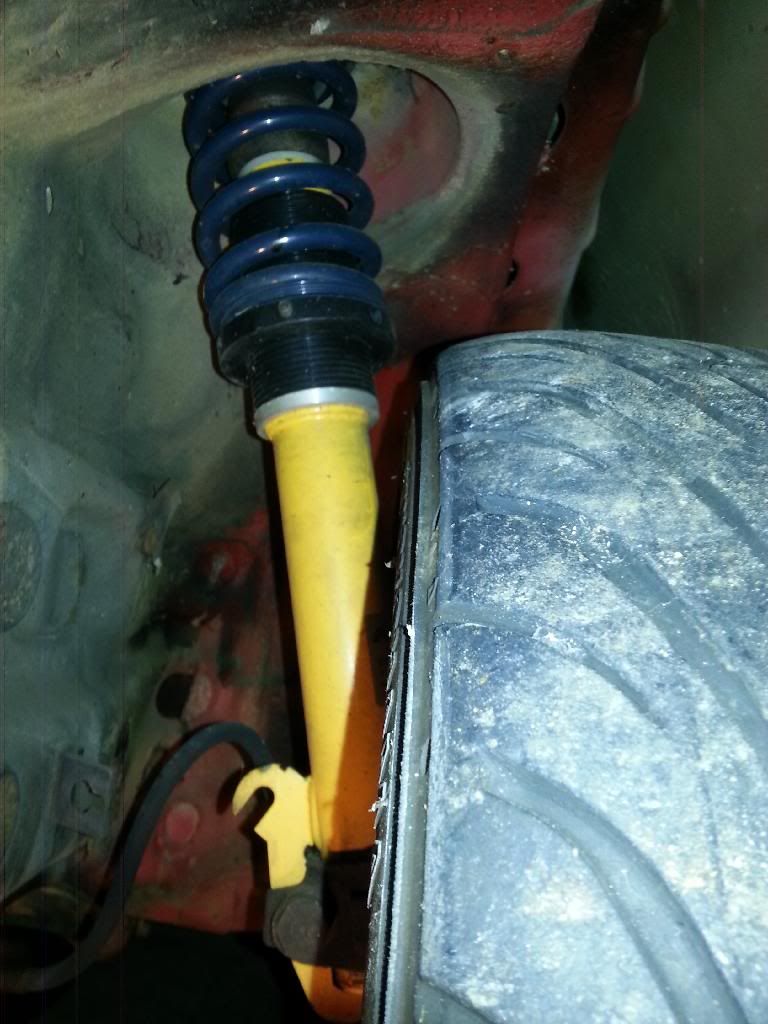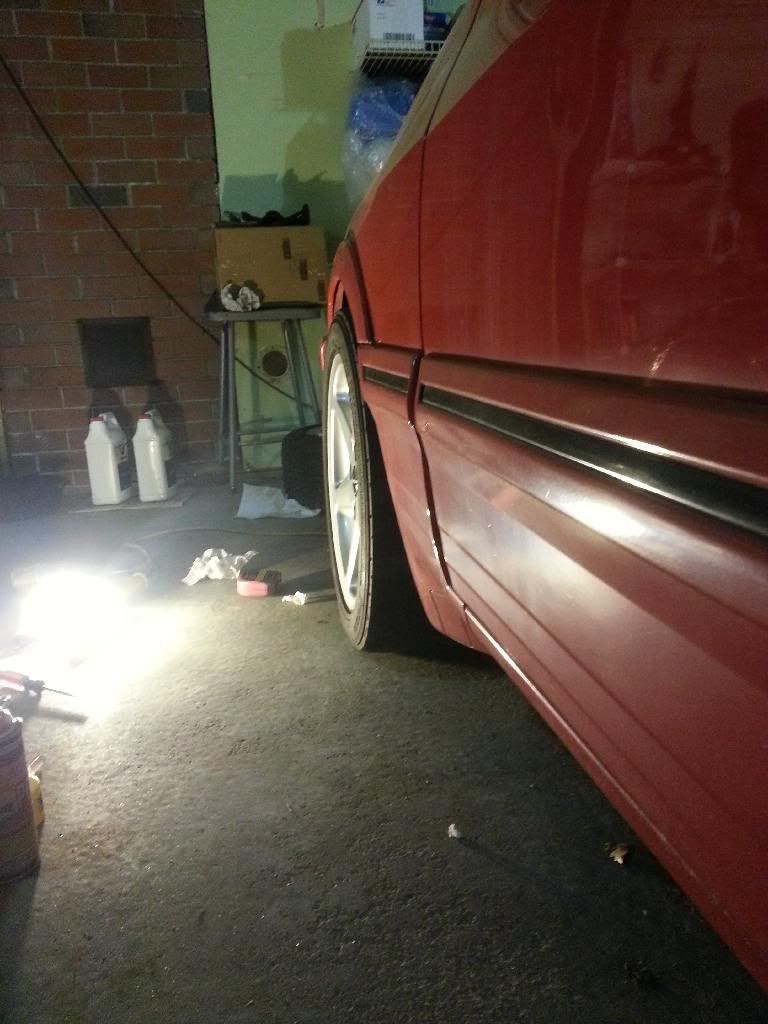 Installed my LA2/Large VAM and K&N RE-0930 6" filter a month ago, fit was fine although a little too close to the headlight connector: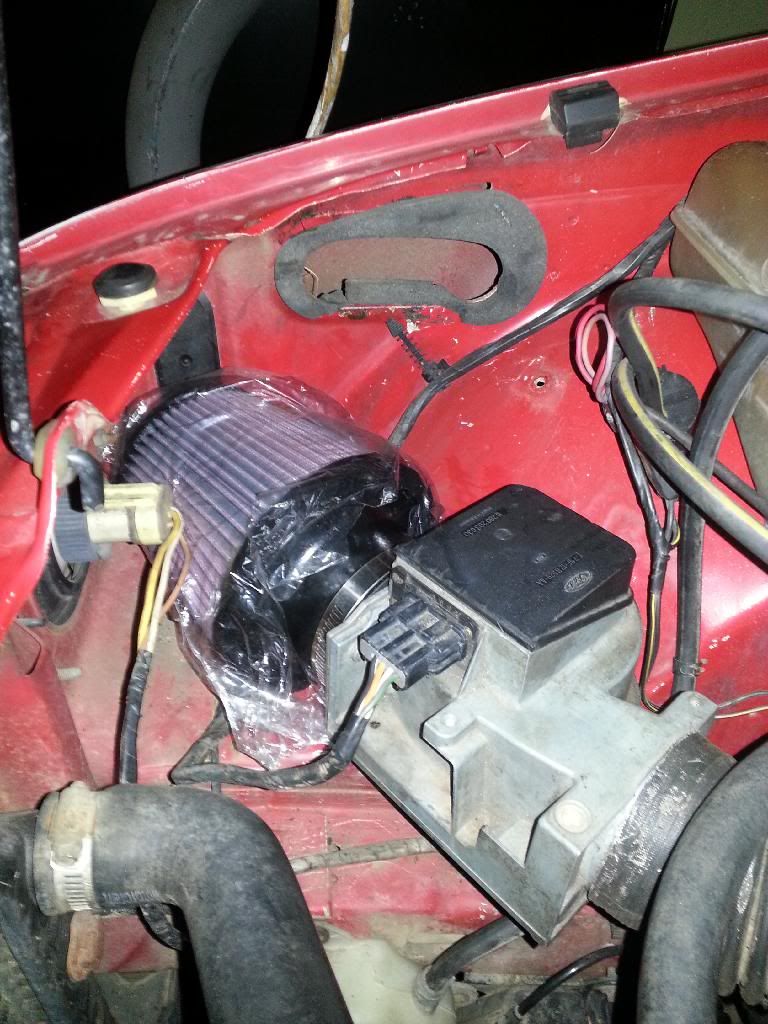 Car runs fine although it seems to hang up between 3-4k RPM. Some searching suggests I should intercool it and pull the Knock Sensor so I started my Audi 5000 radiator install to make room for the cossie IC: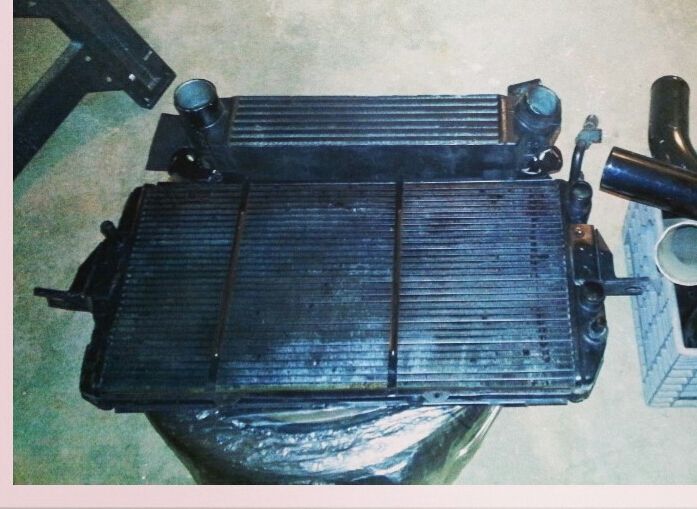 Got the stock auto Radiator removed although it is a pain with the C3 tranny cooler lines. As mentioned on here somewhere, the line feeds into the top of the side of the radiator, out the bottom, to the bumper mounted cooler, and back to the trans. I'm planning on retaining it as a steering cooler.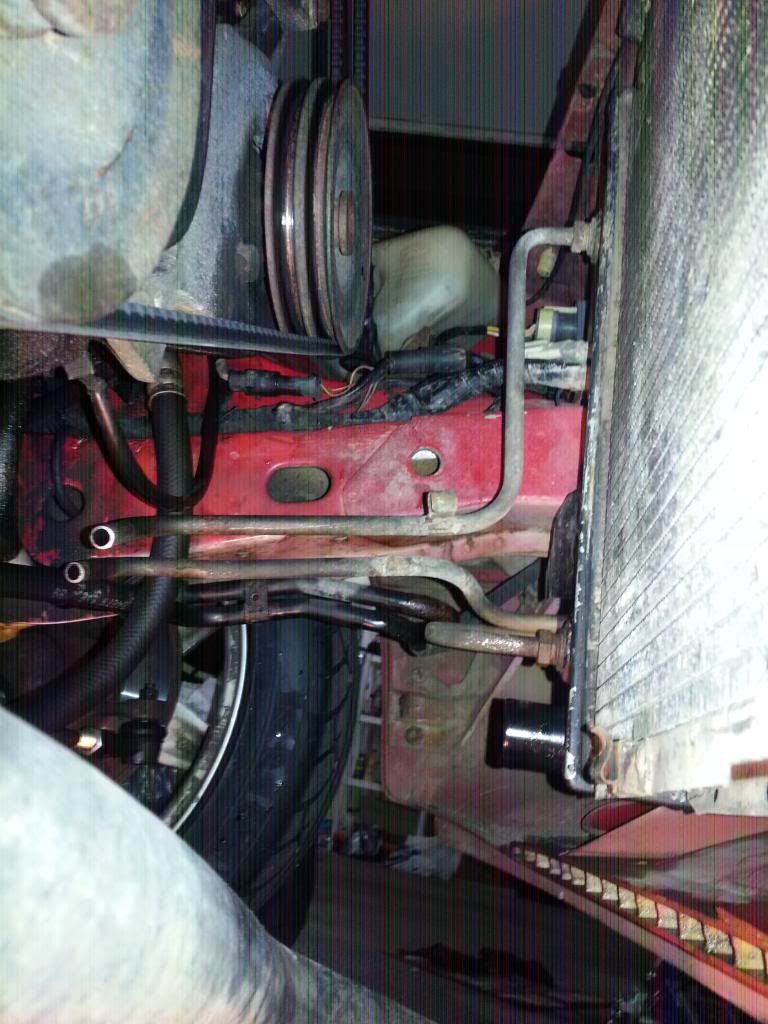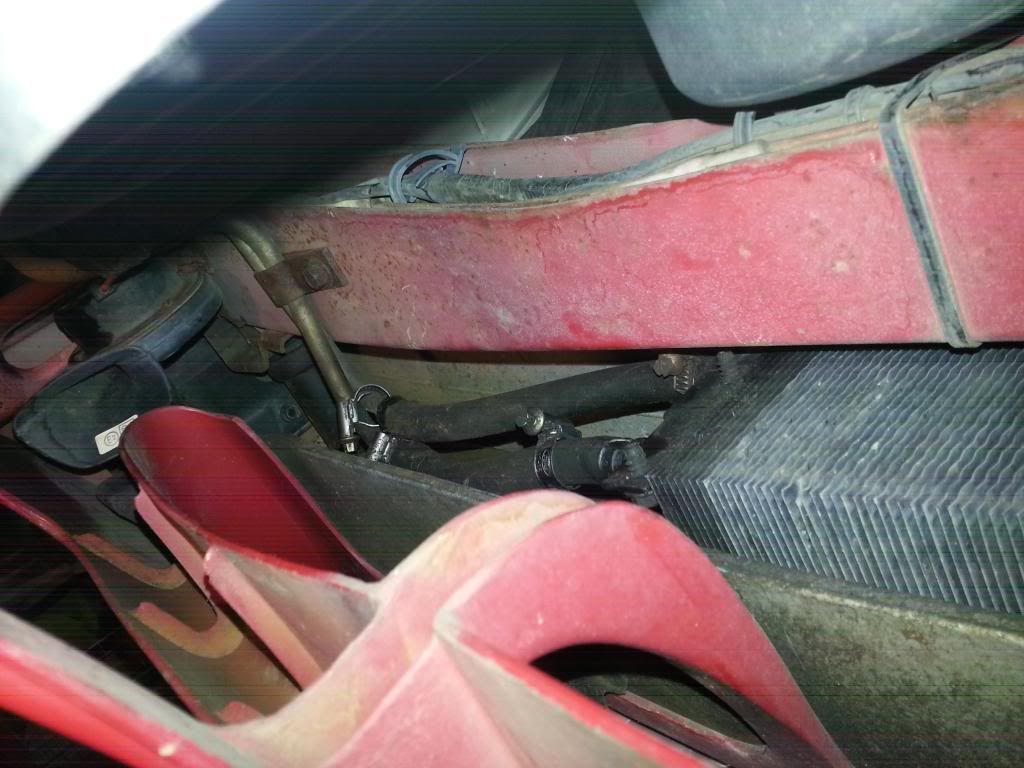 The unit has brackets that sit over some speed nuts: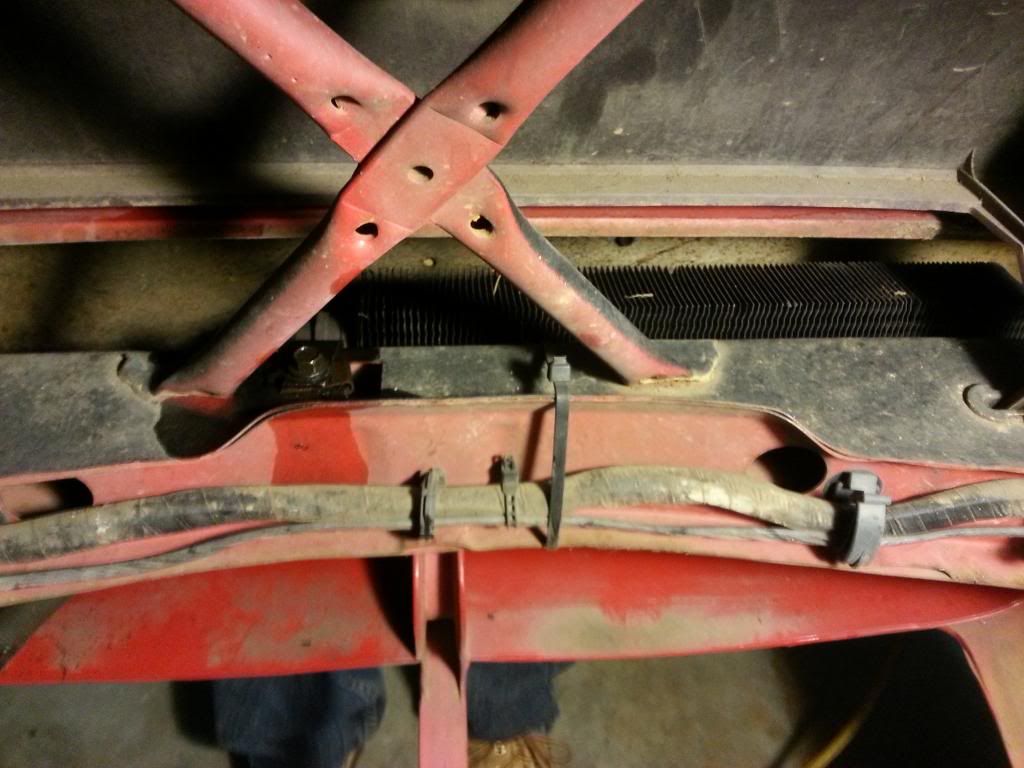 other bracket mounted: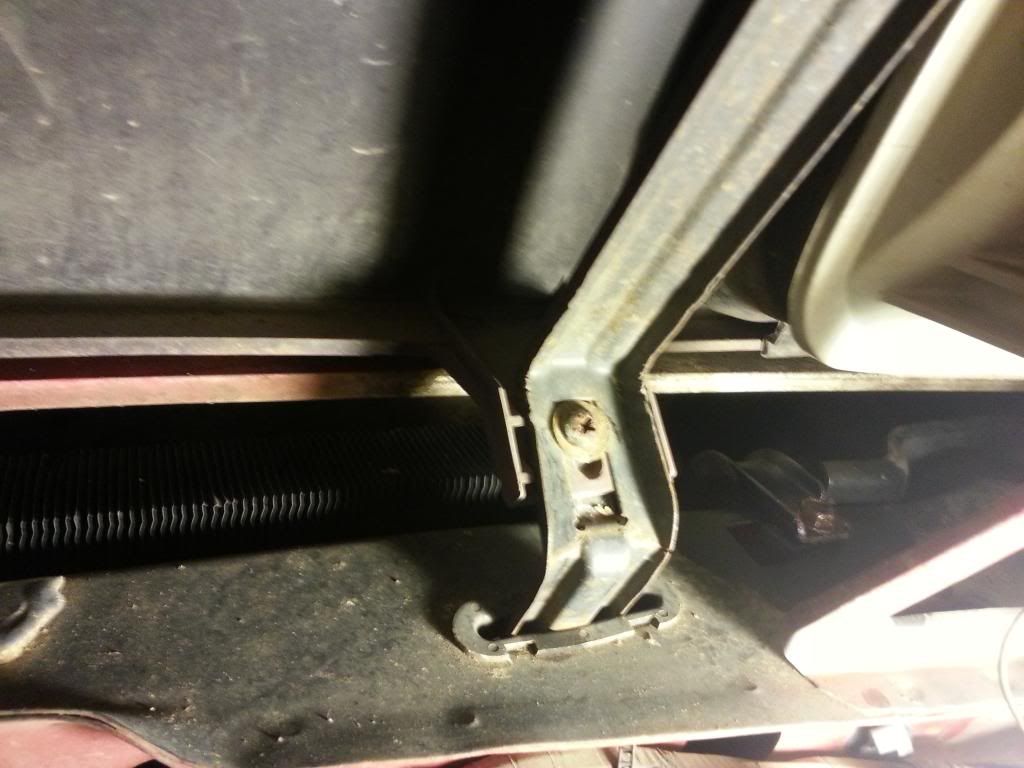 PRESENT DAY, like...photos I took this morning:
"Bring your trans cooler to work" day: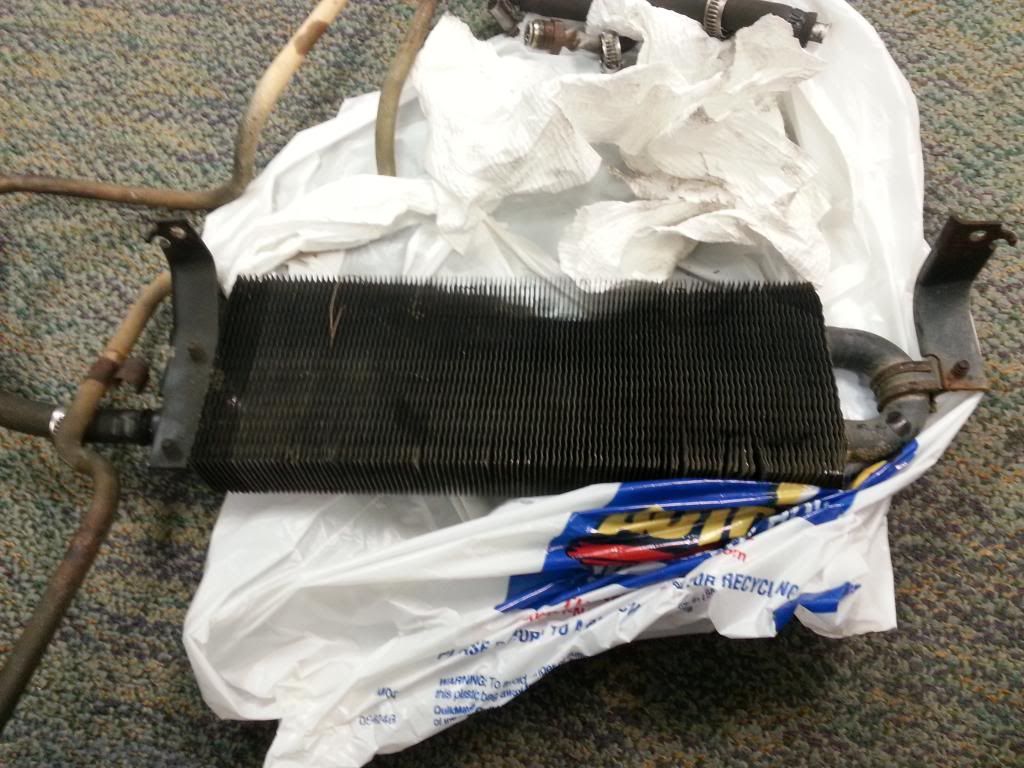 Just cut the hose! I cracked/pulled the port right off, hoping my welder at work can help fix it: