Finally finished up my single belt serpentine conversion setup yesterday using a 92 mustang PS bracket bracket/tensioner, 92 mustang WP pulley, single belt single bolt serp crank pulley from ??, and relocated alternator with modified AC bracket. Ended up using a Napa 57.5" belt #060575 which required a small bit of adjustment on the alternator turnbuckle to get it to stop squealing and get the tensioner line in between the two marks on the bracket. Could use a beefier turnbuckle that isn't at the end of its threads. Also installed a new power steering high pressure line and bled with mobil1 synthetic ATF, not a peep from the pump!
I think I have an oil leak: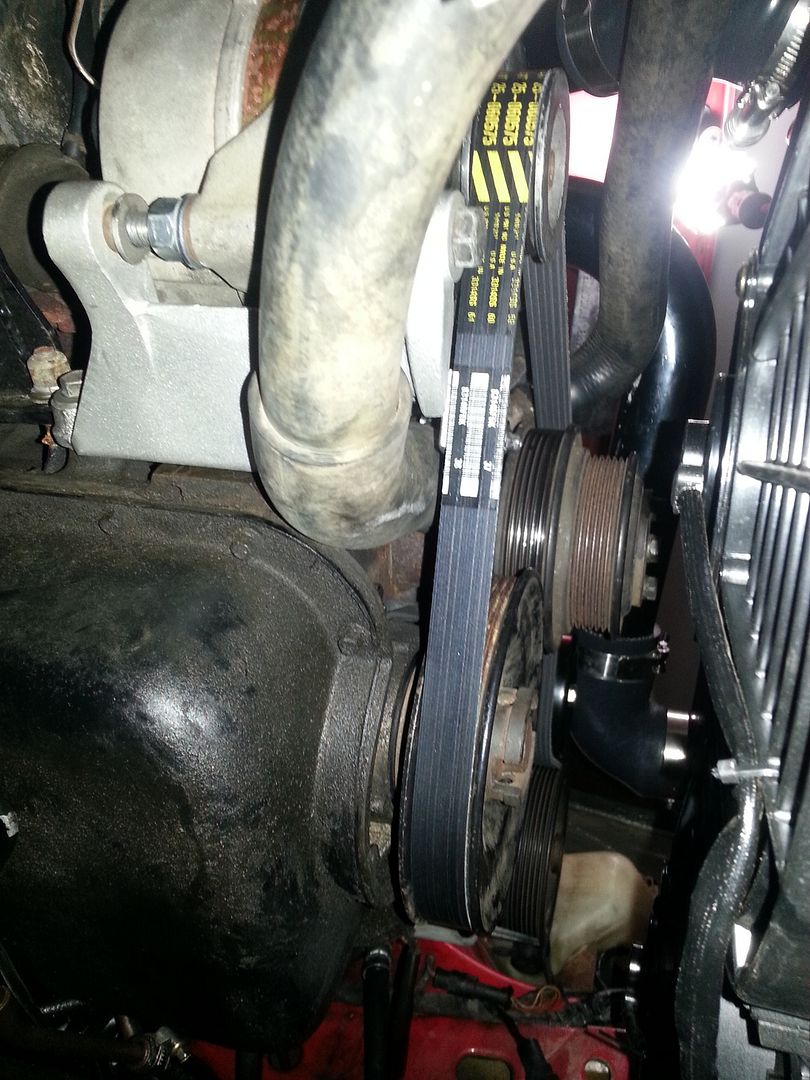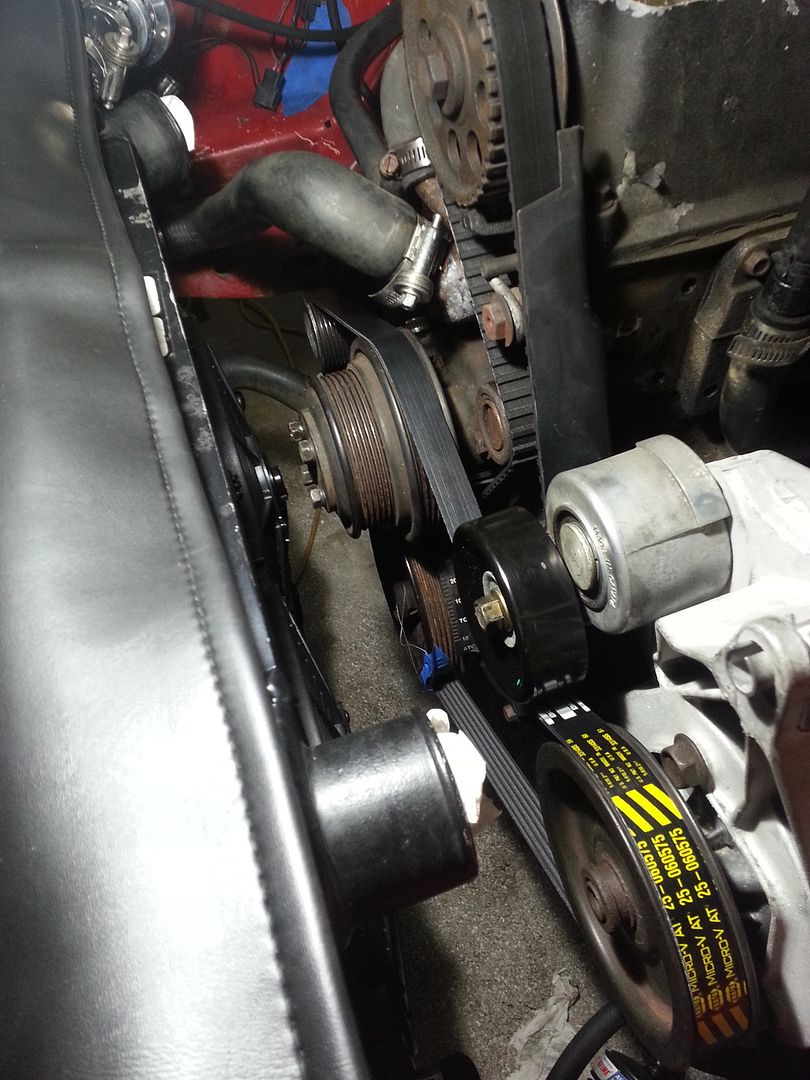 mismatched bolts that are driving me nuts and I need to make a proper spacer to get the turnbuckle straightened out and allow full engagement of that locking nut.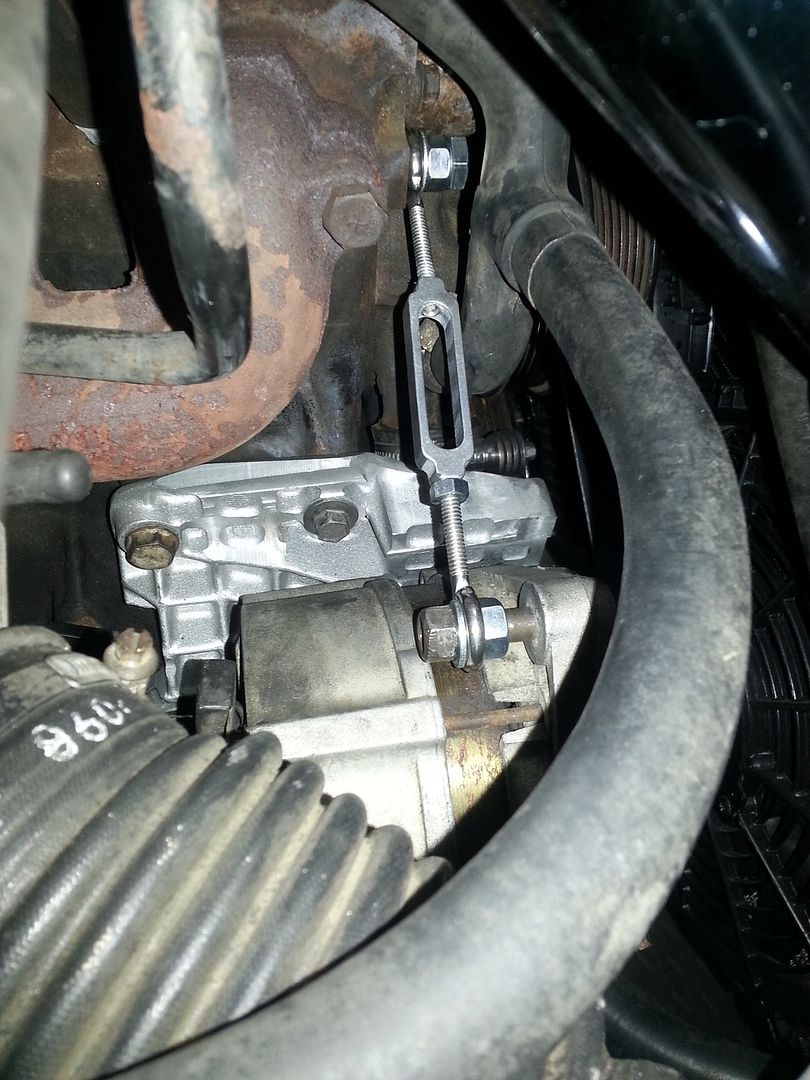 Added a megafuse block with 125A megafuse for the new 4AWG alternator wiring. (temporary alternator trigger in speaker wire shown)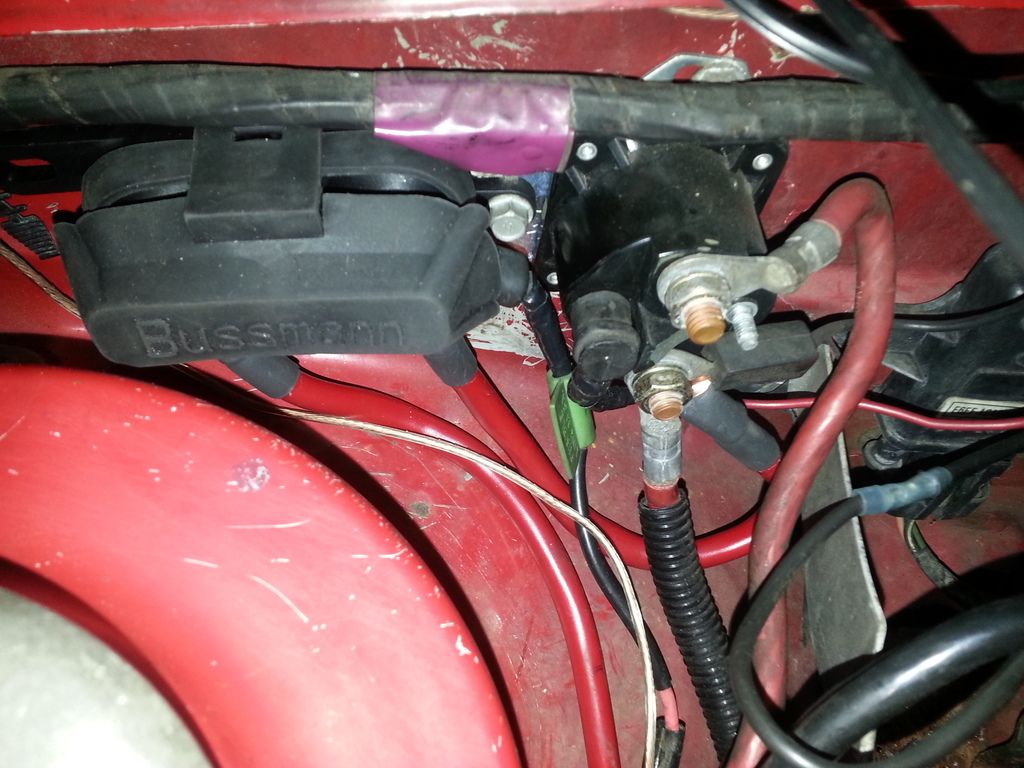 Notched AC bracket for belt but might have just cleared without it. 3G pulley was notched on the inside to fit the woodruff key on the alternator shaft. Also required a washer notched out to sit on top of the pulley so the nut wouldn't hit the keY.