Original Posted::Sun May 24, 2015 1:10 am
This is a story, so if you want to skip to the details there will be a
'*/' on the left and at the end of the info '/*'.
Got the car this past X-mas, my first Merk. It was a 20 minute drive from my house so I figured it was worth a look. */Inspected the car only to find 2 rusty areas less than the size of a quarter, THAT WAS IT. For a 20+year car in Michigan to be this good is unheard of. Owner was very straight forward and if he ever wants to drive it the seat is always open.
/*
Interior was poor but 1"+ receipts/history, 3" exhaust from front to back, aftermarket intercooler, battery relocation, a fine piece. */Only issues were battery draining and the #3 cylinder was starting to go, so a rebuild was due within a year or two/*. Bought the car, had to bump start it and drove it home. I'm use to driving my 80s N/A Escort GT, this my first turbo and I was ecstatic and afraid all the way home. Set the throttle to 55mph location, turbo kicks in and your doing 80+, what a rush. Parked it till summer when I could work on it for more then 5 minutes and still feel my hands.
Summer arrived and i had access to garage space again, time to give it a check up. Car wouldn't start without jumper cables and wouldn't stay on for long at idle afterwards. Day later find the starter went bad over the battery [literally cracked open]. Electric locks were draining the battery, headlight connectors are picky, horns rebuilt and hazard switch disintegrated. Got a replacement dash, as well as other mint interior bits [was black, replacing with grey]and another set of XR wheels [needed a winter set]. Will probably sell/trade front seats for racing buckets. Also, 15" turbines for autocross later on and Euro headlights to follow.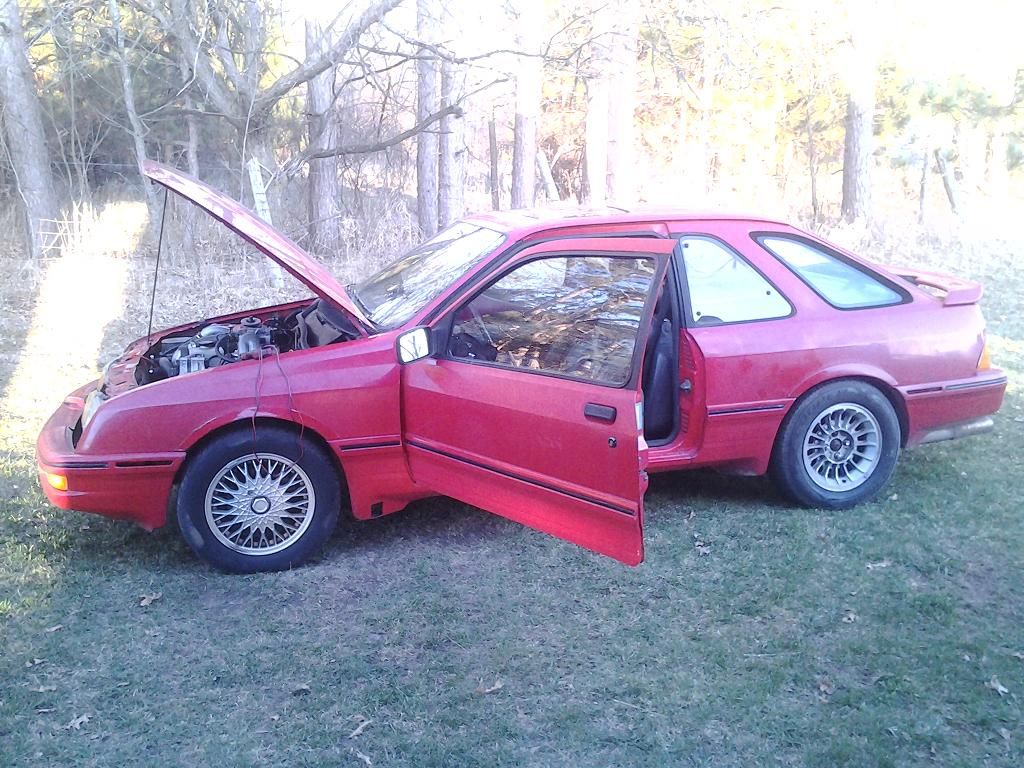 Onto the engine. Left car over cardboard to look for leaks. Some light coolant leaks and some oil dripping from the clutch cover. */Starting compression test on #4 and stopped before doing #2, coolant in the cylinder pretty much meant an engine pull with the rear oil seal going. After measuring, .010 overbore was needed and prepped everything except cylinder head for inspection. General inspection showed #2 & #3 valve seats had cracked through to the water jacket
Engine is scrap. /*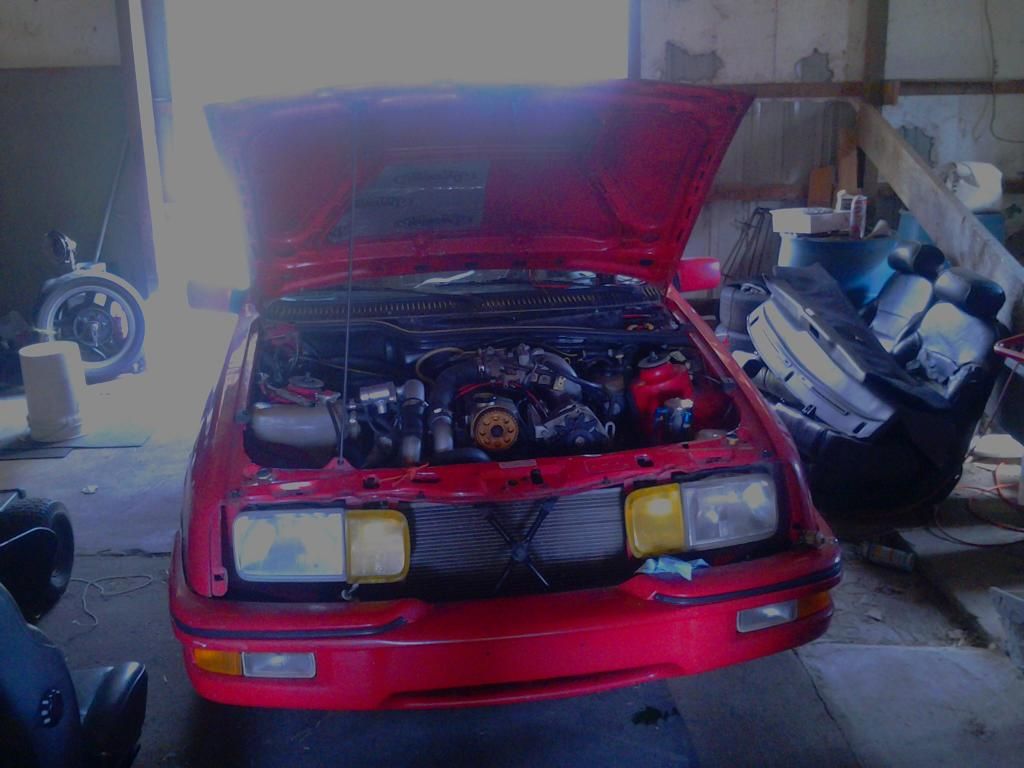 Most of my part money is tied up in my winter project, so just getting the car running again is the priority till it gets sold. Was hoping to have car ready for June 13th autoX event [shakedown/acquainted run]. First XR and it is off to a rough start.