This is a guy on our local Mustang club/forum. He's building up an '80 Pinto with tall-deck 2.3 sporting 2.7L.
Here's a quote from his build up thread:
Engine setup. Its a Ford "2.3" liter. Some might be familiar with Fords tall deck blocks. Thats what we have. Its a 2.7 liter in its current state, o-ringed, scat crank, crower billet rods, weisco pistons, all custom built to our specs. The head is an Essengler ARCA head, with their .620 lift turbo cam. Solid lifters, big valves, etc.

We decided to go with an external wet sump oiling system. The header is an equal length and equal degree of bending withing 0.25" and 15 degrees on every runner. The intake is a unit designed to be 2.5 times the engine displacement.
It's tubbed with a 4 link rear end...the engine is just gnarly though.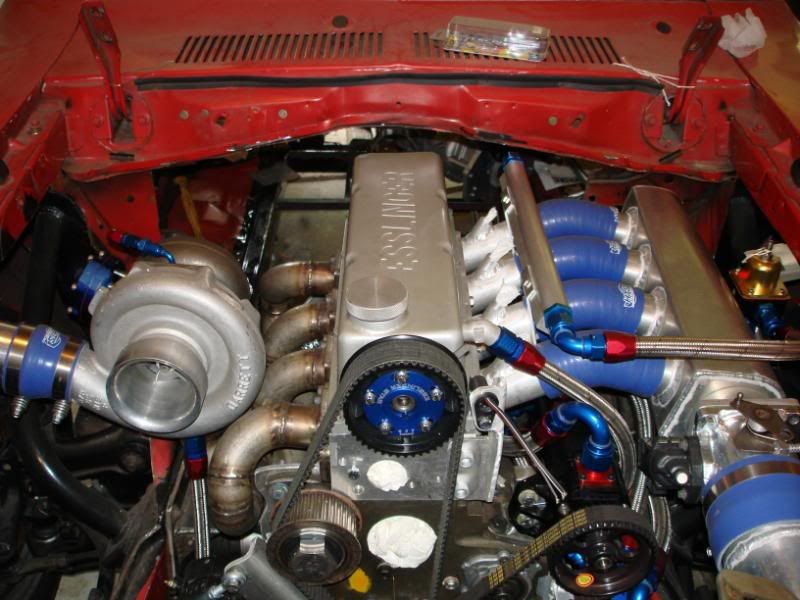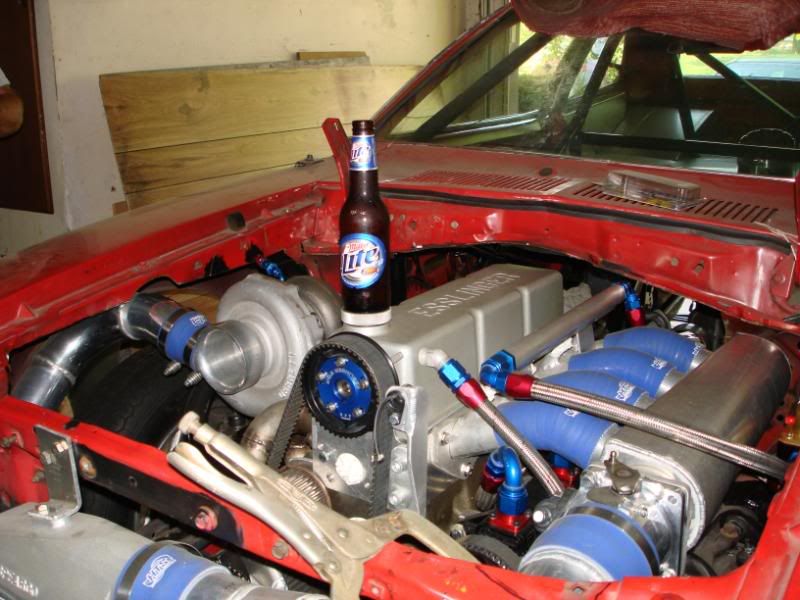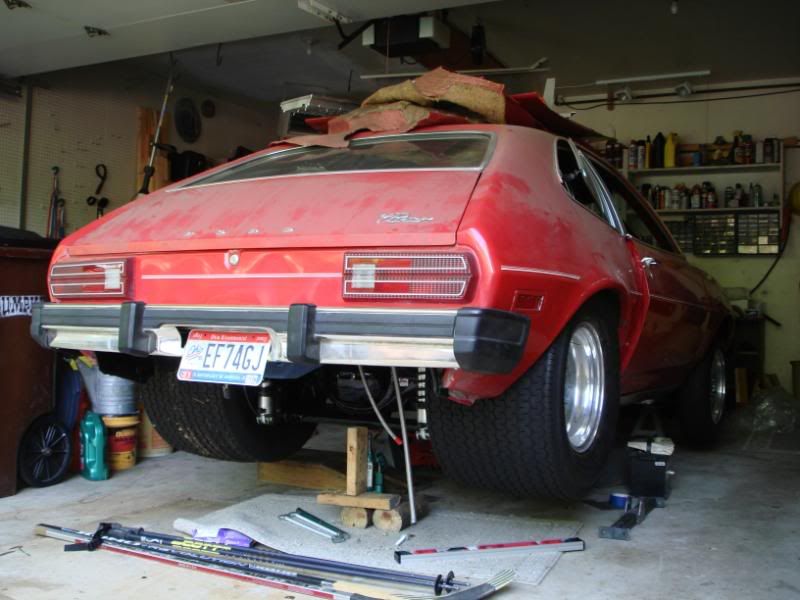 He said they estimate it to push 800hp after break in.