***UPDATE May 2020***
The current design uses 2012+ Focus calipers and comes with brackets, bolts, and DOT direct fit SS brake lines for $170. Disc parking cable adds $55. Prices include shipping.
Tjspencer4
At
gmail.com
After a few setbacks and finally getting my templates made, I finally got everything mounted up. The bracket is designed for the Focus SVT 11" rear rotor and the 2012+ Ford C-Max and Escape rear caliper (NOT the Focus brackets). The caliper is aluminum with a steel bracket. The bracket will be made of aluminum with a couple of offsets machined into it to get the caliper bracket centered. I'm looking at about a month before these are made and in my hands. "Kit" will include 2x brackets and 4x flanged bolts. $80 shipped initially. If I can get at least 20 people interested, the price will go down at least $5.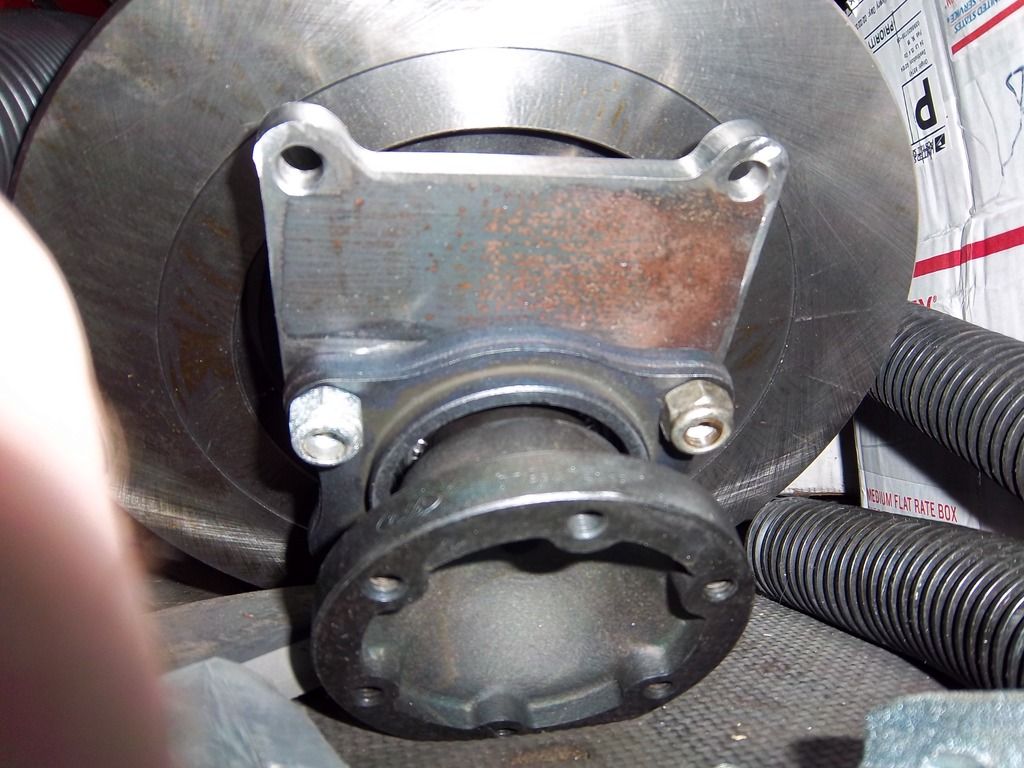 Calipers can be found for less than $100 a pair (I got mine for $70 shipped)
The funny thing is, the Sierra parking brake cable fits right in perfectly. I have them for $65 shipped. $60 if you buy a rear bracket kit.