timxr8 wrote:Right now, what is being persued is the late 90's/early 2000's VW Passat caliper. I have some Jetta brackets, which I believe will work with the Passat caliper as everything else is the same between the 2.
And here it is mocked up. FWD Passat caliper, Jetta bracket, Focus rotor, Sierra Cosworth Hub, Scorpio bearing carrier and STA...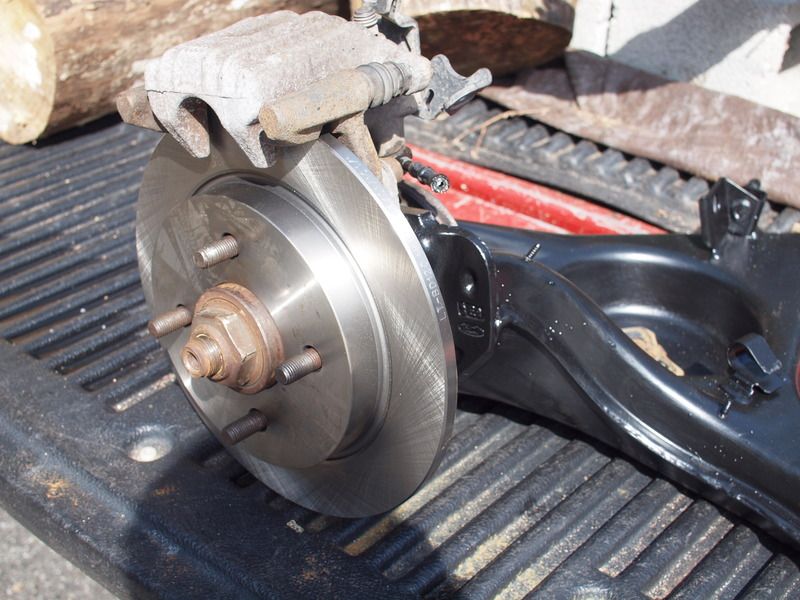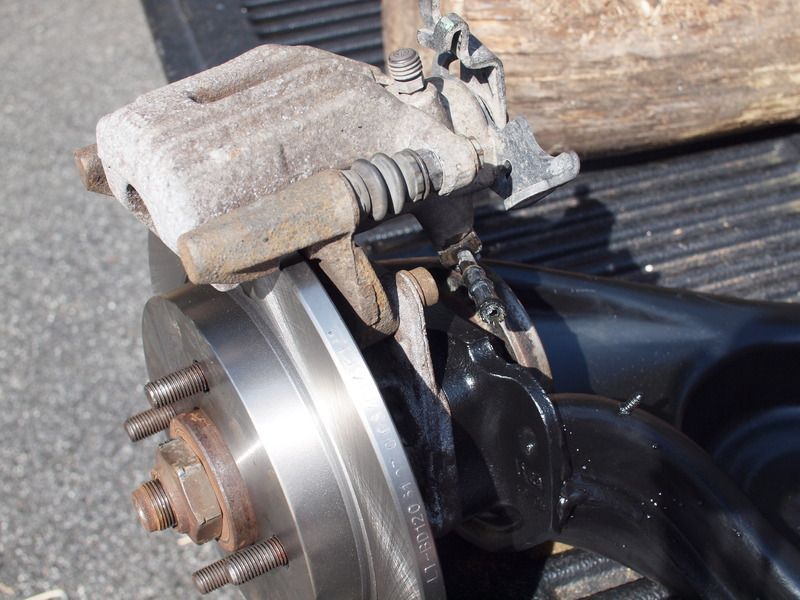 Here's the biggest issue. The pad rides about a 1/4" past the rotor edge. It would work, but obviously not right. Could be fixed by moving the through-holes in the bearing carrier downward. Not too sure I like that idea.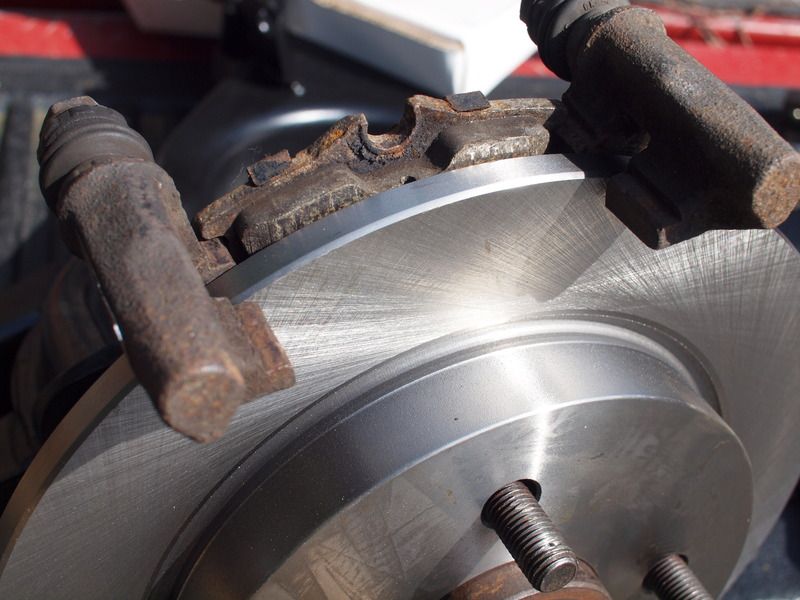 A minor issue is that the cable-end doesn't fit through the fitting, but the loop-end could just be cut off since it doesn't get used any way...