Look what came home today....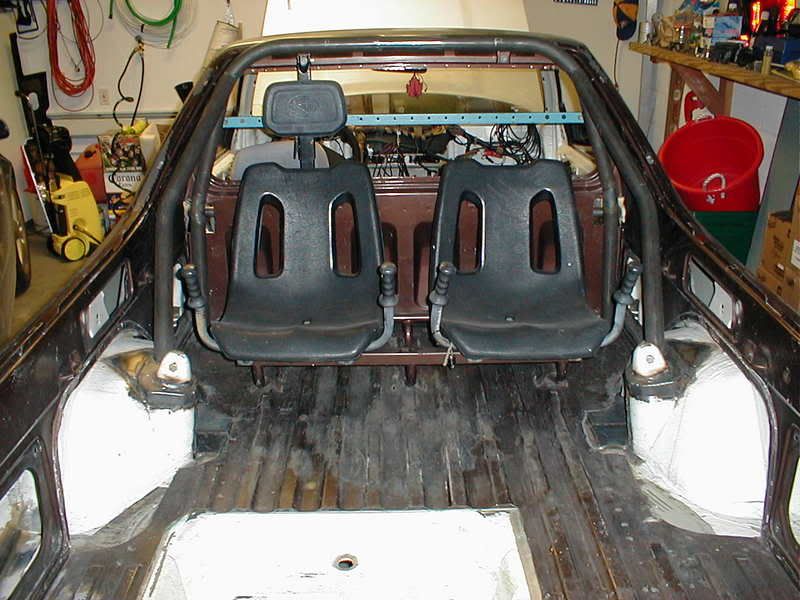 Here's some shots of the completed shock towers. What you don't really see here is that the 1/4" plates in the floor are
welded to the square tubes which extend the factory frame rails forward to the area underneath the rear window panel.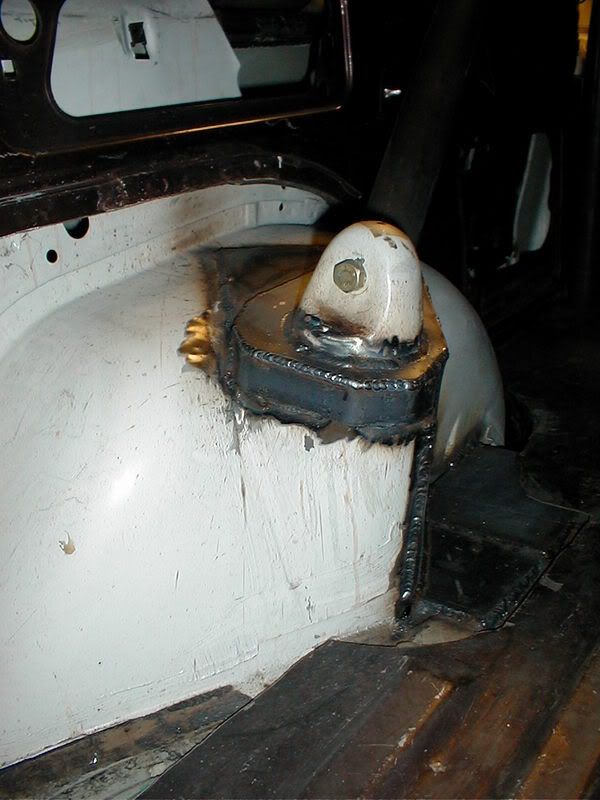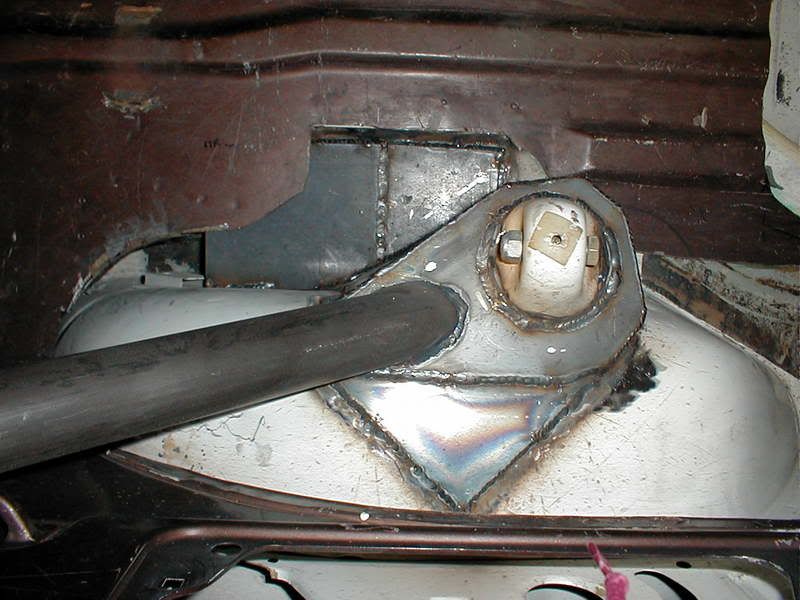 Removable shoulder bar...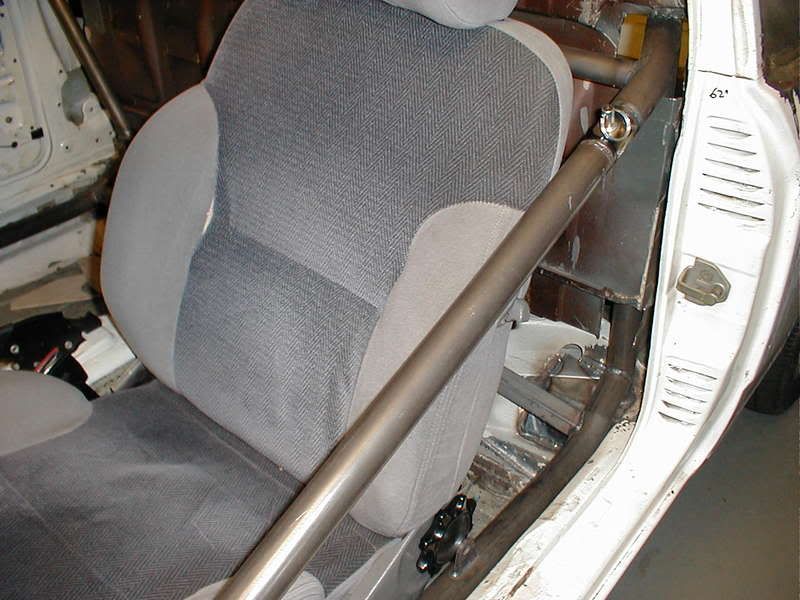 Same shot with the seat folded forward...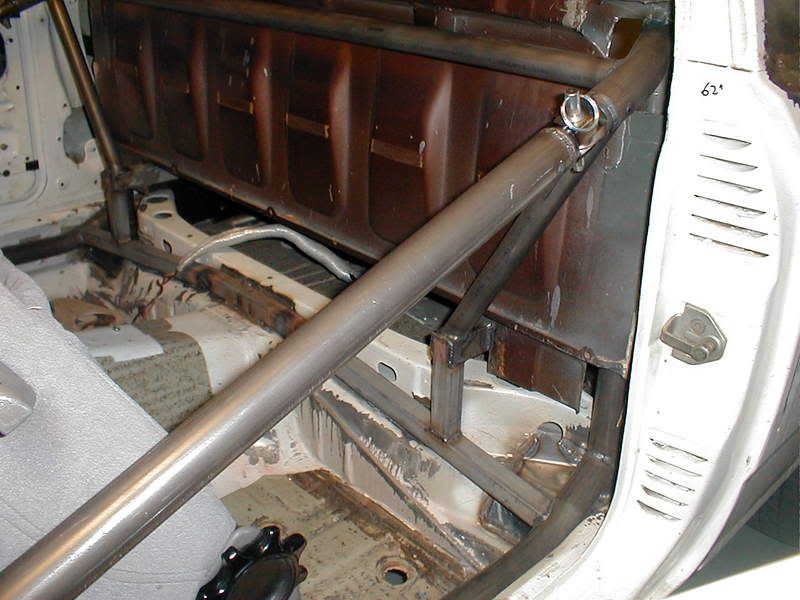 Similar area, just a close-up of the area behind the driver's seat...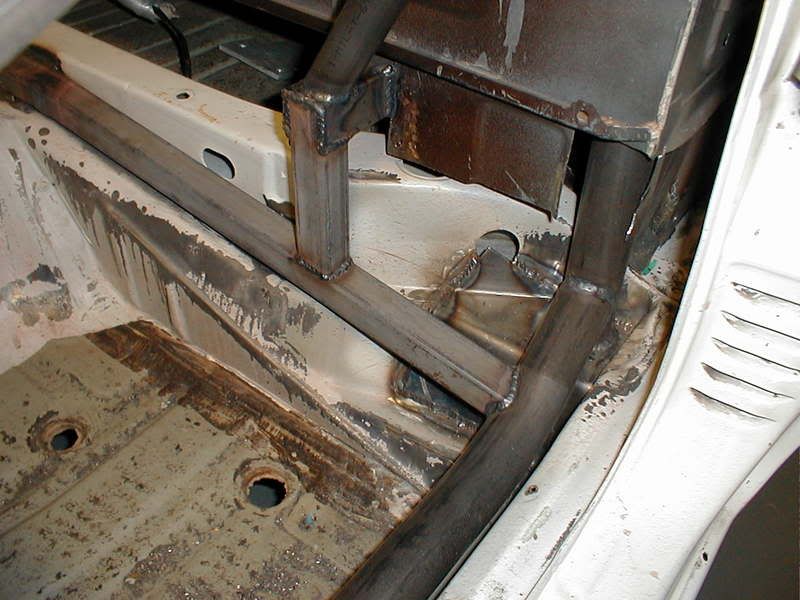 Same area, but taken from the passenger door...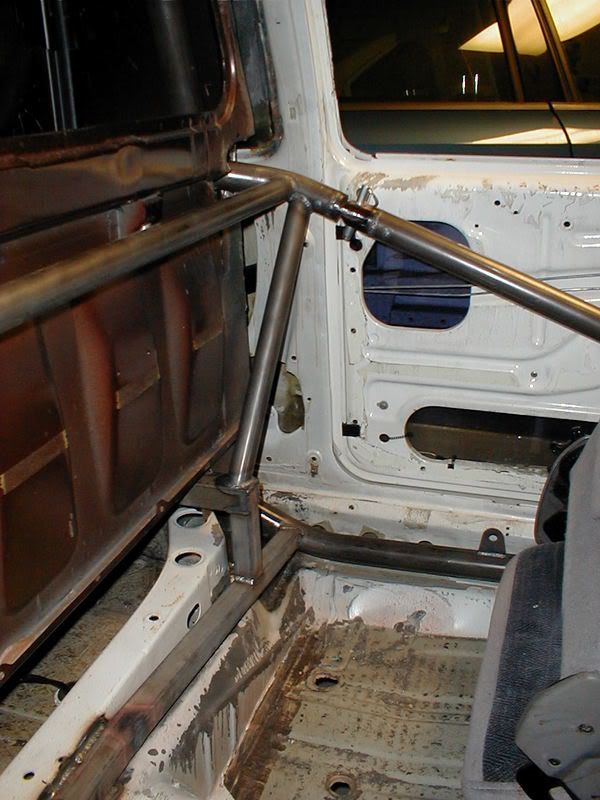 Passenger side floor, pic taken through roof...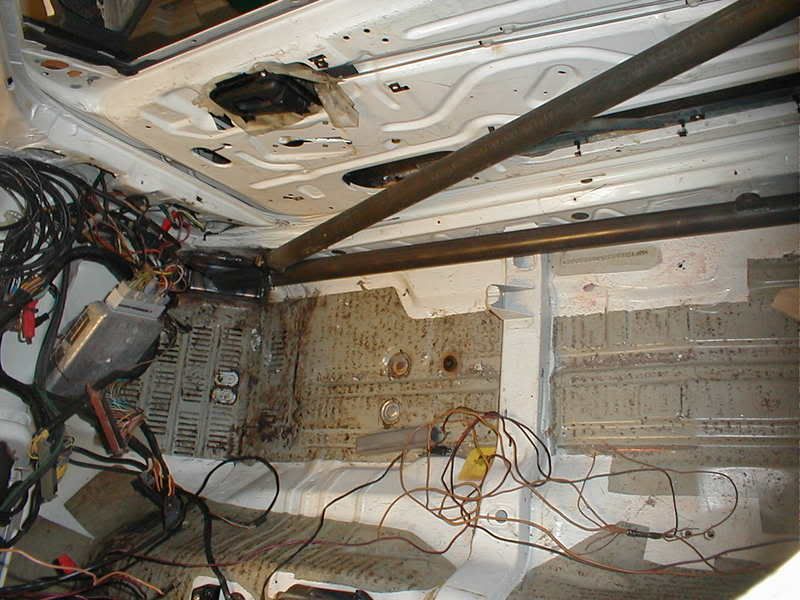 Similar shot, just taken through rear window...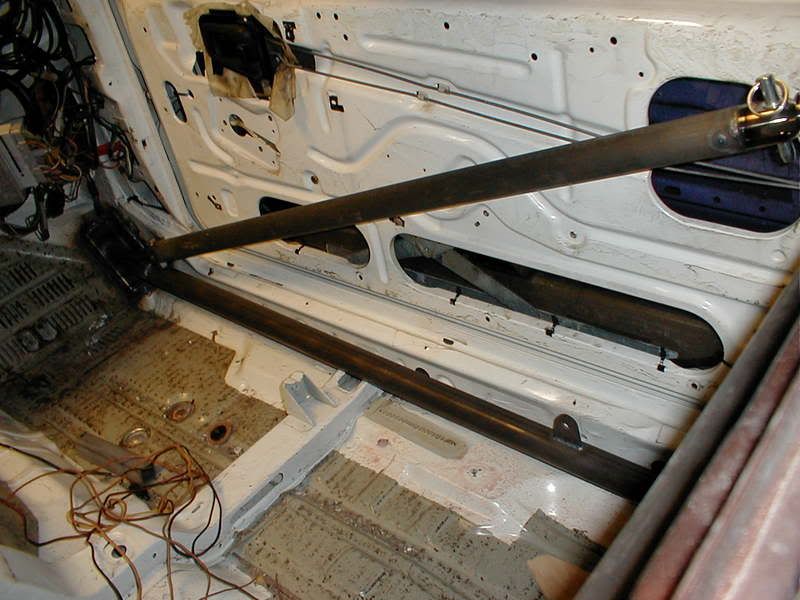 Same area, taken through open passenger door...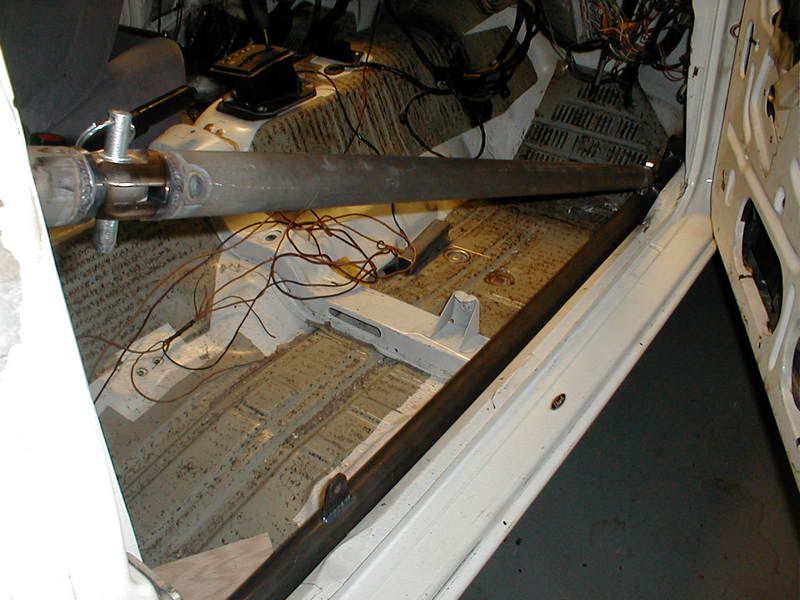 Here's the square tube I referred to above - this shot is sorta underneath the forward part of the bed, aka, the smuggler's compartment.